Amid the usual buzz and splashes at the Venetian pool in Coral Gables, the atmosphere shifted when junior Isabel O'Naghten spotted a situation that demanded every ounce of her lifeguard training. In that split second, her instincts and actions became the lifeline for a 29-year-old swimmer teetering on the brink.
At 2:20 p.m. on August 13, 2023, O'Naghten was diligently performing her lifeguard duties when she identified a potential crisis: a 29-year-old woman appeared to be in grave distress. "I was the one who realized she was unconscious," said O'Naghten. After signaling another lifeguard on duty, O'Naghten quickly assessed the emergency and went into action. "She seemed dehydrated. There were signs of significant alcohol consumption, and she clearly wasn't in a coherent state of mind." Out of respect for the individual involved, and in accordance with privacy protocols, we are unable to release the name of the victim.
Soon after, another lifeguard blew his whistle and joined the rest of the team on duty. O'Naghten realized something was not right. "She was just moaning and just seemed in distress about something. Her brother was holding her up and something just seemed wrong," said O'Naghten.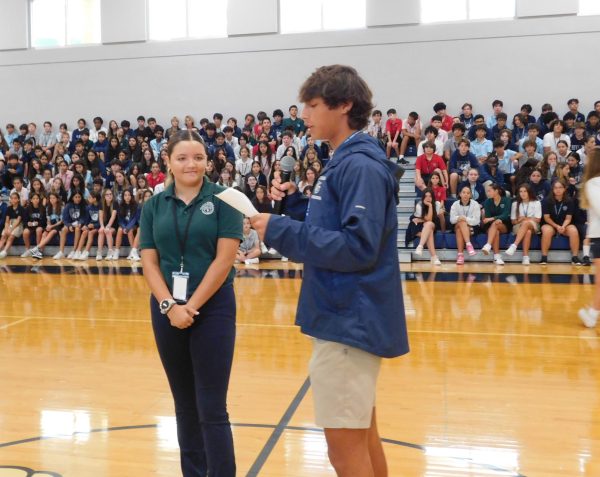 O'Naghten and her team of lifeguards pulled the distressed swimmer out of the water. The crew brought an oxygen tank and a backboard to hold the unconscious swimmer. After aiding for a few minutes with her lifeguards, O'Naghten initiated CPR. "I started the chest compressions, and by chest compression number 13, she gasped," said O'Naghten.
After stabilizing the swimmer's breathing, O'Naughten employed a pulse ox to monitor respiratory patterns. Soon after, ambulances arrived to aid the lifeguard team in the rescue.
This experience taught O'Naghten that attentiveness is vital as a lifeguard, and hard work really pays off. "Vigilance is everything. If the lifeguard didn't see her, it could have been much worse. We train every week and get VAT'ed (vigilance awareness tested) as much as we can. If it wasn't for the training that we do and how much effort we all put into it, we wouldn't have been able to be successful." said O'Naghten.
Riviera is so proud of Isabel for her brave acts in this incident and how she saved human life in distress. O'Naghten was honored at a school-wide assembly for her heroic achievements.