What's the vibe this year? Stronger and tighter-knit, thanks to fresh talent and some serious pre-season hustle. On August 30, the Varsity squad started the season with a win, beating Archbishop Carroll 3-1. Sure, they faced a few setbacks but bounced back, snagging a 2-0 victory against Master's Academy in the Lake Howell Varsity Tournament on September 15. And props to the junior varsity team; they've already secured 12 wins this season.
But let's be real: while taking home the "W" is always the goal, volleyball at Riviera is about more than just the score. It's about dedication, teamwork, and the spirit of the game. For many of these athletes, the court has been their second home for the past three to four years, and it shows in their commitment and friendship.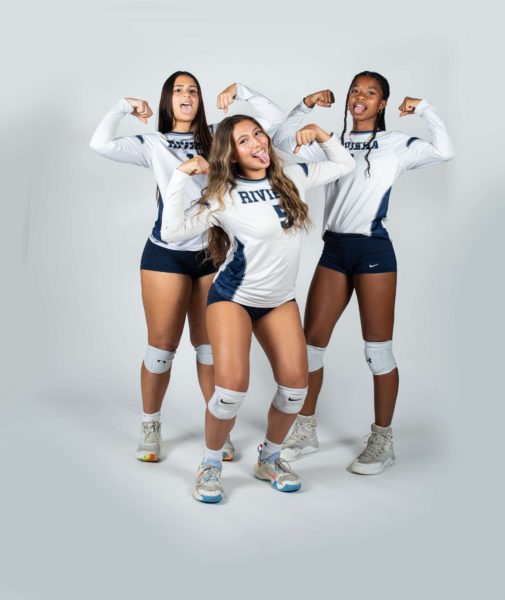 We sat down with a few players to get their perspective on how their journey has progressed and changed.
"My experience has been very eventful and entertaining because I get to watch myself and my teammates improve over the years," said junior Camila Kouri, who plays outside for varsity.
The position known as "outside" protects the incoming ball from hitting the ground. To become a successful outside player, one must be able to jump high and react to the direction and speed of the ball quickly.
Sophomore JV player Andrea Prieto said, "Volleyball has allowed me to make friendships with other people that I never saw myself being friends with. It created a special bond between me and so many other people that I can now call my best friends. I created a bond with the little ones in my school and on the middle school teams, which fostered my leadership skills and my ability to work with all kinds of people."
Volleyball is most certainly not an individual sport. The teamwork and multi-player game come with much work.
Varsity's sophomore, Annemarie Perez, explained a little about the teamwork involved. "In practice, my teammates and I focus on giving each other constructive criticism with certain skills. We always lift each other up, and you can constantly catch us laughing and smiling all the time."
In the end, volleyball requires time and commitment, which is what we're about. This way, on game day, there is not one libero, one setter, and one-hitter, but one team instead. The girls practice every day from 5 p.m. to 7 p.m., balancing the life of a student-athlete and the difficulty of their academics. The student body and facility can't wait to see the fantastic things our Junior and Varsity girls' volleyball teams will accomplish.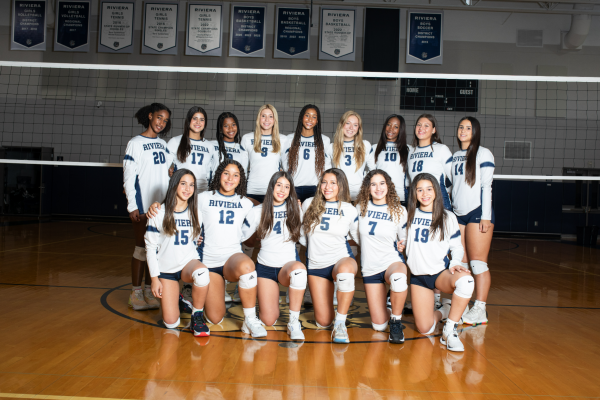 On Wednesday, October 4, our varsity volleyball team hosted the National Dig Pink event, facing off against Palmetto Senior High. We triumphed with a 3-0 victory. Please click here to learn more about the event and how you can contribute to cancer research.