SZA's Long Awaited Album is Everything We Expected
5 years later and TDE's female star is back.
SZA has cemented her status as a contemporary R&B star with her Grammy-nominated debut album, CTRL. Many of her fans have been waiting for the release of a second album. Although she has not released a full-length album since 2017, she has released a few singles, some of which have become very popular: "I Hate U" and "Shirt." Both of them have blown up on TikTok, and SZA's popularity seems to be growing as a result.
SZA, or Solana Imani Rowe was born on Nov. 8, 1989, and was raised Muslim. Her stage name is an acronym for "Savior," "Zig-zag," and "Allah." She describes her childhood in Saint Louis, Missouri, as lonely, and she was bullied because of her faith. SZA found respite in making music for herself, and her fans found comfort in listening to these pieces.
SZA's debut album CTRL has been a staple in the R&B community from the moment it came out in 2017. It showcases the feelings of unreciprocated love, not being enough, and loneliness. The album's lead single, "Love Galore" shows the dynamic of a toxic couple. "Pretty Little Birds," is a beautifully composed song about a girl who has been through a lot but still wants to fly or fall in love with someone. SZA often utilizes metaphors to express herself in her music. Despite the difficult language, her listeners still understand what she means. Her songs have resonated with millions of people, some even saying this album changed their life. 
She has a way of getting to her listener's emotions by simply expressing her own in a way that everyone can understand and truly feel. SZA's music is upbeat, but it makes you realize things about yourself, about relationships, and about love. A lot of her fans have emotional connections to her and her music, causing her 5-year hiatus to feel much longer than it actually was. Most people assumed that her disappearance and lack of new music were because of personal matters, but the truth is that it was due to an issue with SZA's record label.
After  SZA's single, "Good Days," was released, fans were leaving comments on her Twitter, questioning whether a second album exists. She replied to her fans, shedding light on the lack of communication at Top Dawg Entertainment. #FreeSza trends emerged after SZA revealed a relationship with the label as 'hostile'. The president of TDE, Terrence "Punch" Henderson, had reportedly been putting off the development of SZA's album, telling her the album would come out "soon." However, something seems to have changed at Top Dawg because soon is now.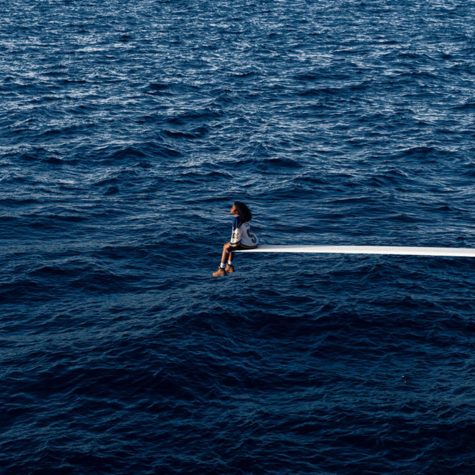 SZA's second studio album, S.O.S, was released on Dec. 9, 2022. S.O.S is the Morse code for a ship in distress, standing for "Save Our Ship." Considering the title represents a call for help, fans hypothesized that the album would revolve around darker themes. However, the artwork shows otherwise. On the cover of the album, SZA is seen sitting on a diving board over a deep blue sea, staring straight ahead. This album cover is a recreation of a photograph taken of the late Princess Diana, just one week before her untimely death. Twitter user @blkboyshine believes that there is a sheer difference between the Princess and SZA; Diana's posture reads "isolation" while SZA's reads more as "optimism toward the future." The album has 23 songs, with features from Phoebe Bridgers, Don Toliver, Travis Scott, and Ol' Dirty Bastard.
SZA shows her versatility by incorporating different genres of music. She shows her rapping skills on "Smokin on my Ex Pack," "Low," and "Forgiveless." There is even a country song, "F2F," a catchy, toxic anthem about revenge. Her emotions on this album range from body dysmorphia on "Special" to a romantic duet with Travis Scott on Open Arms.
Since its release, Ghost in the Machine featuring Phoebe Bridgers, the hit single Blind, and Kill Bill have particularly blown up on TikTok, the former being on top of the Billboard 200 for two weeks.
Leave a Comment
Donate to The Riviera Press
Your donation will support the student journalists of Riviera Preparatory School. Your contribution will allow us to purchase equipment and cover our annual website hosting costs.
About the Contributor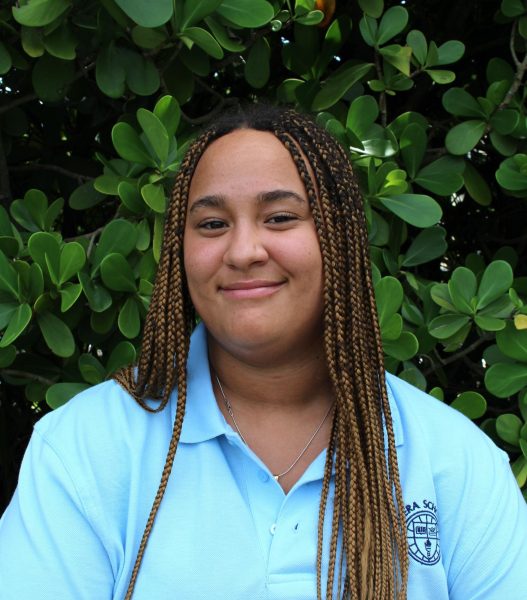 Manny Eberwein, Writer
Emmanuele (Manny) Eberwein is a junior and second year staff writer for the Riviera Press. She appreciates music and can often be found at the latest concerts....