HIP: What Health Education Looks Like Today
At Riviera, the Health Information Project, or HIP, is the program used to educate ninth graders on various health topics like nutrition and personal care. It is a mandatory course taught by selected juniors and seniors, Peer Health Educators (PHEs), every other week. The curriculum ranges from food groups and balanced diets to sex, gender, and vaping. The topics covered evolve based on current issues young people are facing. For instance, because vaping is a more prevalent issue among high schoolers, the module that once focused on smoking now targets vaping.
HIP's founder and CEO, Risa Berrin, graduated from the University of Michigan and the University of Miami School of Law. Before HIP, Berrin had many health-related experiences such as serving as a court-appointed special advocate for mistreated children, a health education teacher to female juveniles, and a part-time writer for The Miami Herald. According to the HIP website, "Risa envisions a world where every child receives quality health education and access to healthcare resources."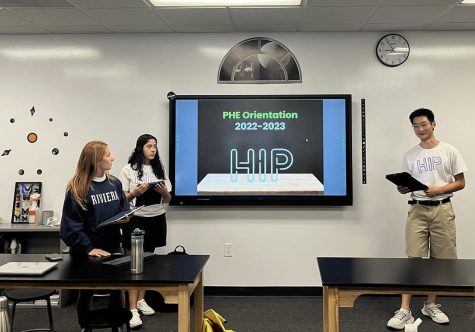 When asked why HIP is the best health program for ninth graders, Maria Fernandez, the HIP moderator at the Prep, said, "Well, for starters it is the peer-to-peer interaction. I feel that if you have an adult telling you oh do this or don't do this, you kind of tune them out. It is very data-driven and they have seen that it works." For background on becoming a PHE, the process is lengthy. Prior to their junior year, Fernandez meets with all the sophomores to let them know about preliminary HIP applications. If students are interested in becoming a PHE, they must first sign up to receive an application, which is then reviewed by Riviera's teachers and administration. If qualified, the PHE candidate is sent an invitation. Lastly, the applicants must go through an interview process with board members that will select ten new PHEs. Joining is worth the time and commitment because HIP is like a family. Valentina Briatore, an eleventh grader and PHE said, "I like that it helps us connect with the younger students."
Not only does HIP give Riviera students the opportunity to strengthen relationships and get to know each other through group discussions, but it also teaches them vital lessons about the body and mind. The Health Information Project provides students with an inclusive, safe space to share their experiences, making it what health education should look like today. Remember the HIP cheer: be smart, be healthy, be HIP!
Leave a Comment
Donate to The Riviera Press
Your donation will support the student journalists of Riviera Preparatory School. Your contribution will allow us to purchase equipment and cover our annual website hosting costs.
About the Contributor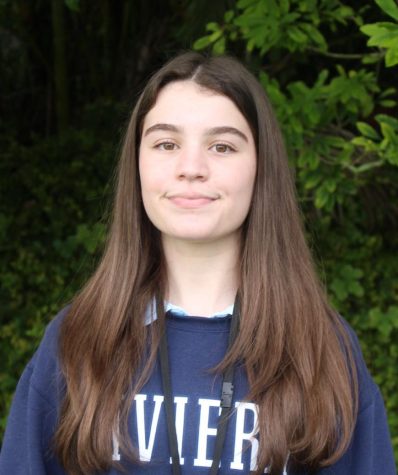 Sofia Bordas, Marketing Editor
Sofia Bordas is a freshman and the Marketing Manager of The Riviera Press. In her free time, Sofia plays volleyball and volunteers at "Care Closet",...