Who is New This Year: Part Two
Every year, Riviera welcomes new administrators, teacher's aides, and staff to meet the demands of the growing student body. Following our last article, these are the next ten new members of the faculty.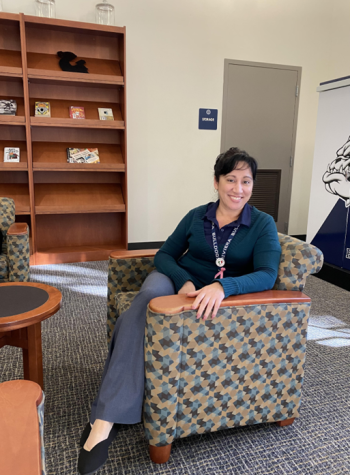 Meet Maribel Ayala, or
Ms. Ayala:
Ayala, who is accustoming herself to Riviera, works alongside Ms. Miranda in academic coaching. She likes most things that come with her job: the teachers, the students, and the food. However, she dislikes the block schedule because she feels that classes are too long. Ayala wants people to know that she is very easygoing. She says, "I like giving second chances to the kids. Like, I feel really bad when they get bad grades."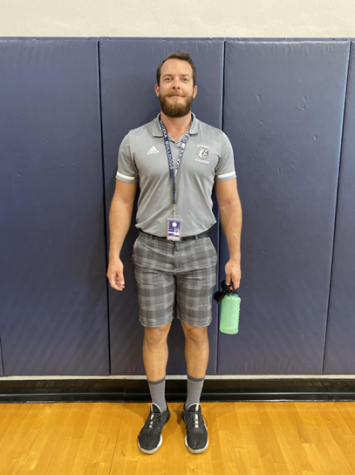 Meet Gannon Mennis, or Coach Gannon:
Mennis is a familiar face at the Riv as he has coached the water polo and swimming team for 5 years. However, this is his first year as a PE and aquatics coach. He loves all the staff and kids that he gets to interact with on a daily basis. Some fun facts about Mennis are that he loves reptiles, surfing, and food.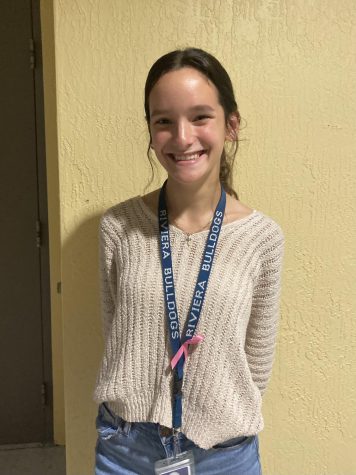 Meet Daniela Darias, or Ms. Darias:
Darias works with Ms. Dvoskin as a teacher's aide. As this is only her first year teaching, her long-term goal is to become an educator and work within our athletic community. So far, her favorite thing about the Riv is the student body and how personal it is. She also loves to run marathons.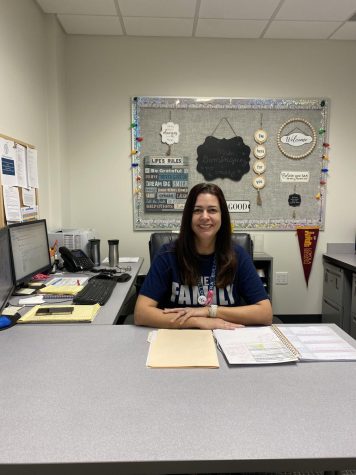 Meet Yudith Dominguez, or Ms. Dominguez:
Dominguez has worked at the day school for 18 years. Though she is not new to Riviera, she is new to Riviera Prep. Working as a middle school counselor, Dominguez enjoys the culture and environment that come with her job. Something she wants people to know is that she is part Chinese.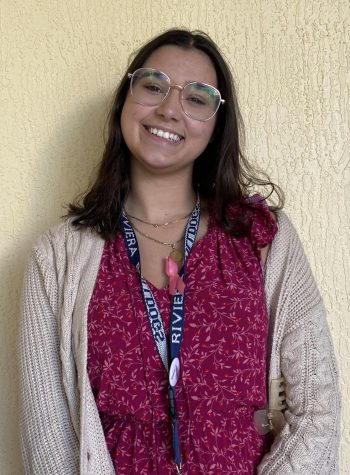 Meet Daniella Gonzalez, or Ms. Gonzalez:
Riviera is the first place Gonzales has ever taught at. She is a teacher's aide, assisting Mr. Martin, Mr. Machine, Ms. Sanchez, and Ms. Coughlin with their classes. Thus far, her favorite part has been the kids: "They are really great. You guys are all really nice." She loves it when students wear their IDs during her lunchroom duties.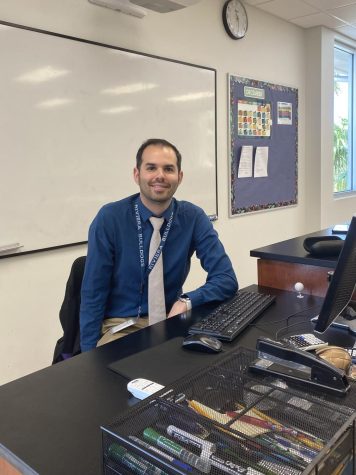 Meet Jeremy Rodriguez, or Mr. Rodriguez:
Rodriguez is joining us from McGlannan School. Now, he is one of Riviera's Physics & Engineering design teachers. He enjoys working with older kids on more advanced topics. In graduate school, Rodriguez interned as a meteorologist. From there, he began to tutor college athletes and found his new love for teaching. Fun fact: he is "deathly afraid of centipedes."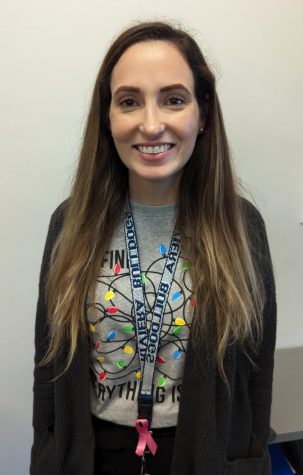 Meet Cristina Morales, or Ms. Morales:
Morales, coming from Somerset Academy Bay, is now one of Riviera's AP, honors, and CP math teachers as well as an advisor for Mu Alpha Theta (math honor society). Her favorite things so far are the students and subjects she gets to teach. A fun fact about her is that she has four kids, four dogs, and a snake.
Meet Erika Sabater, or
Ms. Sabater:
Sabater joined us from Keys Gate Charter School. She currently teaches the 6th, 7th, and 8th-grade Pre-AP English and 10th-grade American Literature Honors. She enjoys the small school environment and teaching all types of learners. Her favorite thing to do is travel. In fact, she has visited Bali three times.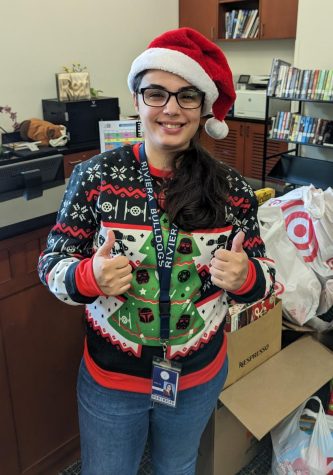 Meet Jaqueline Rodriguez, or Ms. Rodriguez:
Rodriguez teaches Riviera's piano, beginning band, and chamber symphony classes. She came to us from Downtown Doral Charter Elementary where she previously worked for four years. So far, she loves Riviera's culture (relaxed and rigorous- the best of both worlds) and vibes. Overall, she says, "It's a great place to come to work every day." Rodriguez is an avid video and board gamer, possessing a large collection of both, and loves to watch anime.
Welcome again to all of our new staff. We hope you have a great first year. If you see these teachers in the hall, give them a warm welcome, and show them our Bulldog Spirit!
Leave a Comment
Donate to The Riviera Press
Your donation will support the student journalists of Riviera Preparatory School. Your contribution will allow us to purchase equipment and cover our annual website hosting costs.