Top 10 Romantic Movies: Valentines Day Favorites
Valentine's Day is around the corner. Whether you are celebrating this day of love with a loved one or having a romantic candlelit dinner, you should end the day by watching a movie. Here are the top 10 romantic movies you should watch on this lovely holiday.
10 Things I Hate About You: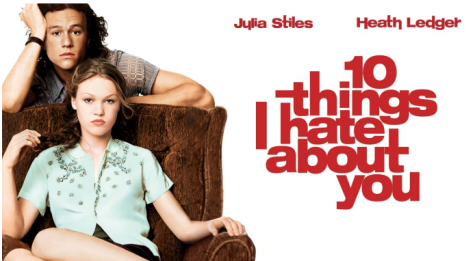 This late 90s movie is a hit based on the Shakespearean play, Taming of the Shrew. The film stars Heath Ledger and Julia Stiles. Julia Stile's character (Kat) is stubborn, opinionated, and pushes guys away. Meanwhile, her little sister Bianca is outgoing and popular. Rules of the house say that Bianca can't date unless Kat has a boyfriend first. Bianca's boyfriend pays Heath Ledger's character (Patrick) to date the untamed Kat. Throughout the movie, it is evident he cares less about the money and more about Kat. He learns that Kat isn't as tough as she really seems, and she realizes that deep down he truly cares for others rather than just himself. 
Watch it on: Disney+, Hulu, Prime Video, and Apple TV. 
The Notebook: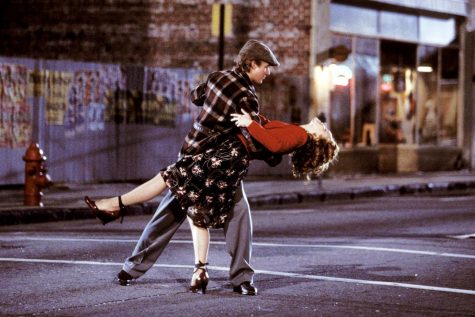 Allie, a wealthy girl played by Rachel McAdams, and Noah, a stubborn, poor young man played by Ryan Gosling, unexpectedly meet at a carnival in 1940. Though hesitant about giving him a chance, Allie decides to get to know him a little better. Noah brings out the side of her she was always told not to show, and surely enough, they fall in love. Unfortunately, they are forced to separate after Allie moves away for college. Noah refuses to give up and sends her 365 letters, one every day. He gives up after one year, acknowledging that she had never sent one back but never falls out of love with her. After some years, they meet again and rekindle while their story continues with surprising obstacles and revelations.
Watch it on: Disney+, Amazon Prime TV, Netflix, and HBO Max. 
Call Me by Your Name: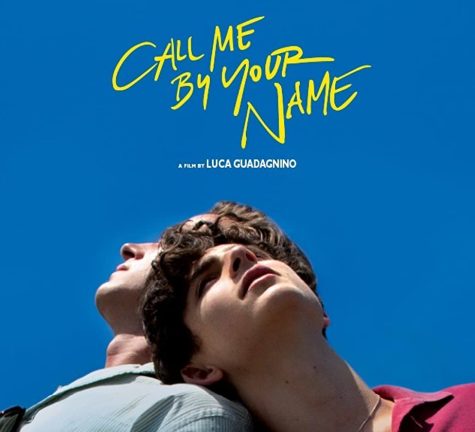 Call Me By Your Name is a film set in Italy that follows the developing relationship between Elio (Timothee Chalamet) and Oliver (Armie Hammer). Elio's family, who live in Crema, Italy, hire American researcher Oliver to work for them for the summer. Though their relationship is only formal in the beginning, they begin to form a relationship as Elio introduces him to the countryside. The mix of beautiful visuals paired with heartfelt instrumental music makes this film a popular favorite.
Watch it on: Netflix, HBO Max, Vudu, Redbox, and Apple TV
13 Going on 30: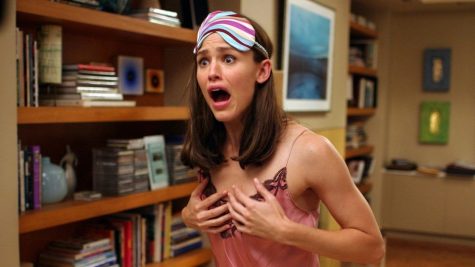 Thirteen-year-old Jenna hates her life. She feels as if she isn't as pretty or perfect as the other girls at school. Crying on her 13th birthday, she wishes to be "30, flirty, and thriving," a phrase she read from her favorite magazine. Overnight, the distraught teenager turns into a successful adult. The life around her changes very suddenly, and she learns how to adjust to her surroundings. She is now the top editor of her favorite magazine, best friends with her rival, has a boyfriend she doesn't know, and is trying to find her best friend Matty who's been in love with her since she was 13. Will she let her guard down and give up trying to go back to her old life or will she learn to live being 30 with a teenager's mind? Watch to find out!
Watch it on: Netflix, HBO Max, Prime Video, and Apple TV
Five Feet Apart: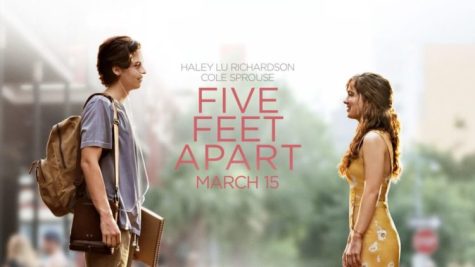 Seventeen-year-old Stella has spent most of her time as a cystic fibrosis patient in the hospital. Her life is restricted and full of routines, boundaries, and self-control. All of this is put to the test when she meets Will, an impossibly charming teen diagnosed with the same illness. There's an instant connection, though the restrictions mean they need to maintain a safe distance. As their connection grows, so does the temptation to break the rules and embrace its charm. 
Watch it on: Netflix, ROW8, Vudu, Prime Video, Redbox, or Apple TV
Grease: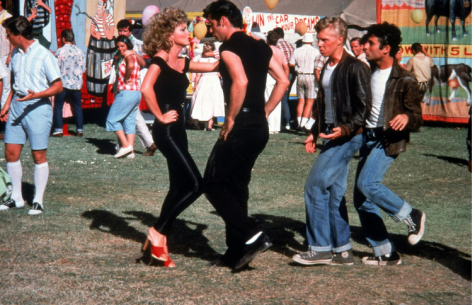 This classic movie, set in the 1950s, features Olivia Newton-John and John Travolta as Sandy and Danny, two high school students from two different worlds. Danny's a greaser while Sandy enjoys the more classic feminine style. They meet in the summer of 1958 and have a fling during Sandy's vacation to California, but they eventually lose contact after she returns to Australia. Months later, they are shocked to find themselves in the same high school. They unravel their relationship throughout the movie despite unexpected circumstances. 
Watch it on: Prime Video, Vudu, Redbox, or Apple TV on your Roku device
Love, Simon: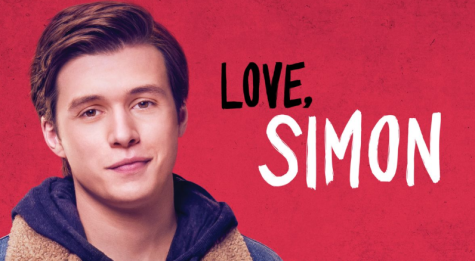 Everyone deserves a happy ending, but for 17-year-old Simon Spier, it's a bit more complicated. He hasn't come out to any of his friends or family, and he's fallen for an anonymous classmate online. Resolving both issues proves hilarious, terrifying, and life-changing.
Watch it on: Disney+, Hulu, Prime Video, Vudu, Redbox, or Apple TV
Crazy Rich Asians: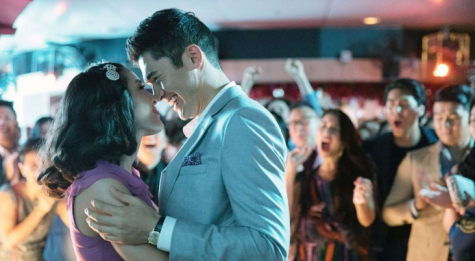 Rachel Chu is excited to accompany her longtime boyfriend, Nick, to his best friend's wedding in Singapore. She is also surprised to learn that Nick's family is very wealthy and that he is considered one of the most eligible bachelors in the country. Pushed into the spotlight, Rachel must now take on jealous socialites, quirky relatives, and something far, far worse: Nick's disapproving mother. 
Watch it on: Spectrum TV, Watch TNT, Watch TBS, ROW8, Prime Video, Redbox, Vudu, or Apple TV
Another Cinderella Story:
Starring the queen of Disney Channel, Another Cinderella Story casts Selena Gomez as Mary (Cinderella), but instead of glass slippers, she has dance slippers. Living the life of an orphaned teenager, she finds a way to escape from reality through the art of dance. Charming pop star Joey Parker takes a break from being a celebrity and goes back to high school. Meeting Mary reminded him why he started dancing and his music career. With dance competitions, stepmothers, and love, this film is definitely worth watching.
Watch it on: Prime Video, Redbox, Apple TV, or Vudu on your Roku device
Space Between Us: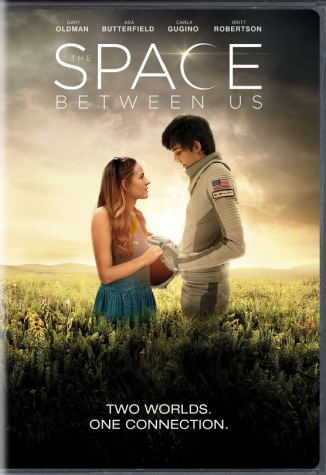 The first human from Mars travels to Earth, experiencing the wonders of the planet through fresh eyes. He goes on an adventure with a street-smart girl. Overall, it is a story about people desiring to create bonds and make memories with special places and people in their lives, a journey of discovery.
Watch it on: Netflix, Prime Video, Vudu, Apple TV or Redbox