Bulldog Breakout: Campus Edition
For students who did not leave Riviera during Bulldog Breakout Week to go on class trips around the country, the school day was rather unusual.
Each grade was divided alphabetically into classes with three to four teachers supervising. On Tuesday and Thursday, Bulldogs stayed at Riviera. Classes lasted around four hours each, from 8 a.m.-12 p.m. Lunch was from 12-12:50 p.m., after which students went back to their respective classrooms for roll call. At 1 p.m. exactly, students could leave school for home.
On Tuesday, freshmen were privy to Naly Cardenas-Barrero's tour of the Prep's architecture. Cardenas teaches the architecture classes at Riviera and, as such, is informed of why the school was built like it was. For example, they learned that the smaller fountains at Riviera are for wheelchair users and that the two sets of enclosed stairs at either end of the school were built to prevent the spread of fire. While the freshmen experienced their tour of the school, sophomores aided Mary Romero, the chemistry teacher, in taking inventory of laboratory supplies and cleaning up the chemistry room. Some sophomores conducted a pond water lab with Jaclyn Santiago, teacher of the Biomedical classes, where they viewed bacteria from local water sources under a microscope. The juniors stayed indoors and played algebraic games on Gimkit for two hours. They then spent the remaining two hours quietly chatting. Meanwhile, the seniors went on the field to play sports and engage in physical activities.
Wednesday was a little different. From 9 a.m.-12 p.m., students had fun at Bird Bowl Bowling Center. Many students bowled with their friends, others purchased food from the vending machines, and some even visited the arcade.
Thursday was rather mundane compared to the days before. Classes followed the same structure as Tuesday, except this time some students ventured to other teachers' classrooms. Junior Mia Durán visited Romero's room to organize the equipment, clean lab supplies, and construct flowers based on the periodic table of elements. Durán says, "We weren't doing much in class, and I love cleaning, so I decided to put it to use and help Ms. Romero."
Friday was the busiest and most enjoyable day for those who stayed behind. It was a community help day during which the entire school visited various locations. Middle schoolers and a select few high schoolers stayed on campus to play with and perform for the students who came from Our Pride Academy and Children's Resources. Freshmen visited the Palace Nursing Home to bring joy to the elderly. At the nursing home, students split into three groups and were assigned activities ranging from playing games to leading exercises to cleaning up. When the three groups were ready to leave, they visited the Palace's ice cream parlor, where many enjoyed ice cream and chocolate chip cookies. Juniors and seniors went to the WOW Center Miami to help in classes taught to disabled adults. The staff assigned one to two students per classroom and did their best to put them in places they would enjoy. For one, senior Jack Tao was put in the music class because he enjoys playing guitar for others. To the pleasure of many in the room, he played a short and improvised song on an old, untuned guitar. Once classes ended, everyone in the WOW Center converged on the courtyard to dance to popular songs such as "Flowers" and "Cha-Cha Slide." At noon, every student returned to the Prep campus and ate lunch. Finally, the students returned to their classrooms and went home after roll call. Though odd, the week was a satisfying way to escape from the monotony of school days.
Leave a Comment
Donate to The Riviera Press
Your donation will support the student journalists of Riviera Preparatory School. Your contribution will allow us to purchase equipment and cover our annual website hosting costs.
About the Contributor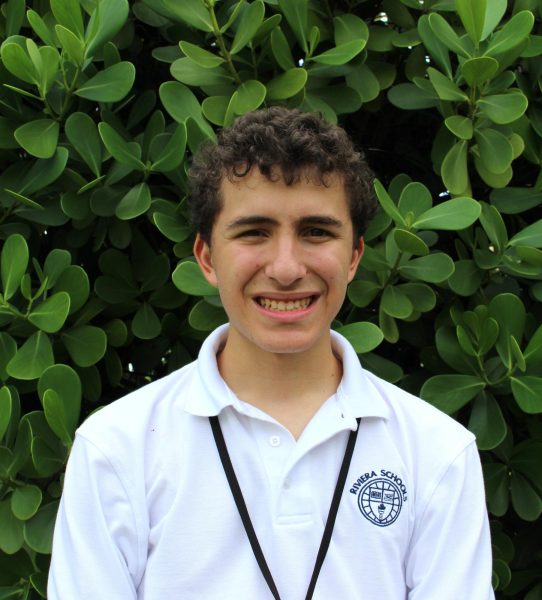 Louis Leibowitz, Writer
Louis Leibowitz is a senior and second year staff writer for the Riviera Press. His journalism interest extends to areas like yearbook, which he joined...