Bulldog Breakout: Camp Kulaqua Edition
While our high schoolers were scattered across the U.S. for Bulldog Breakout Week, middle school enjoyed a peaceful trip to the woods of north Florida. At Camp Kulaqua, students in Grades 6-8 were divided into cabins with corresponding high school CITs (counselors in training) who did more than just accompany the students throughout the trip. CITs led campers to their activities and were even involved in activities like "Dinter Games" and campfires. Overall, CITs made sure every camper had the best experience possible by keeping everyone safe and creating a fun environment in and out of the cabin.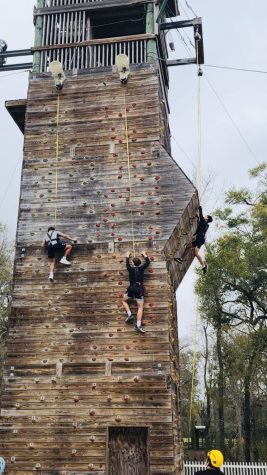 As a CIT, I gained a new perspective on responsibility, as my two CITs and I were in charge of thirteen 6th-grade girls. We quickly formed connections with our campers, and they grew to trust our judgment, even in more personal matters. Having to account for each of them at all times and make sure they were all enjoying their trip definitely increased our consciousness and sense of independence overall. On a more emotional level, comforting them when necessary and resolving any issues among the cabin built compassion and empathy. To date, we enjoy greeting our campers in the halls and have maintained a friendship with each of them.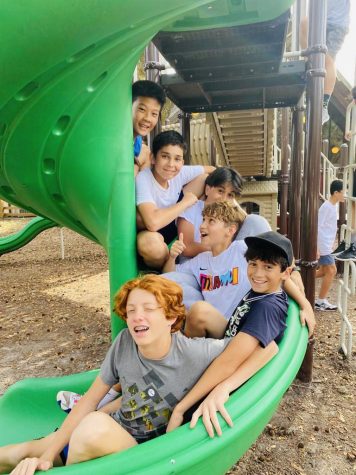 As for the campers themselves, most can definitely say their trip was memorable. They were able to participate in ziplining, go-karting, and horseback riding, and— most importantly— bond with their peers while doing so. The calm environment of the woods far from Riviera grounds and technology offered a unique space for students to get to know each other on a deeper level through team bonding activities and daily "sleepovers" in the cabins. 
A word from some of my 6th-grade campers:
"I thought the trip was so fun! We had many fun activities such as ziplining, go-karts, and spending time with my cabin. I loved my CITs, Sarah A., Sarah M., and Cairo. It was truly an amazing experience, and every so often, I see my fellow CITs around school, and say hi. It enlightens my day, and I hope to stay in touch with them!" said Alisha Rajadhyaksha. 
"Though the trip had its ups and downs, I thought it was great! The trip had many fun activities like equitation, zip lining and even jumping from a 50 ft. tower but, overall the go-carts won me over. I'm definitely coming back next year because of my fellow campers and lovely CITs. Thank you Sarah, Sarah and Cairo, the kindest CITs," said Sophia Ghostine.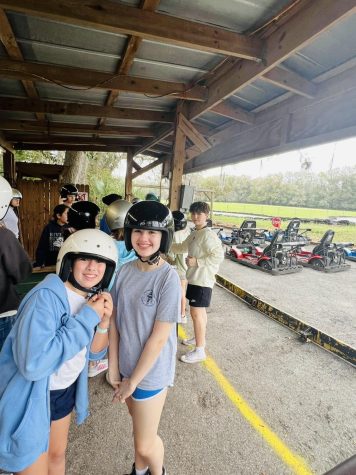 "While the trip had its hard parts it was a great bonding experience and I feel as though my friends and I grew a bit closer while playing games, doing incredibly hard but fun team building activities, and jumping from a 50-foot tower. I thank pink Sarah, purple Sarah and blue Cairo for being amazing CITs and making this trip memorable for everyone," said Zoila Acosta.
"Camp Kulaqua was a fun experience for me and my friends. I expanded my friend group and grew close with my CITs (Purple Sarah, Pink Sarah, and Blue Sarah). My favorite activity was gym because we could play games together and take a break from the sun," said Adare Dawson.
"Camp Kulaqua was so fun! Loved meeting new friends like our CITs, Sarah A, Sarah M, and Cairo. I also got to know my friends even more. Loved horseback riding, zip lining, and especially go-karting!" said Ilana Esquenazi.
"This trip has brought me closer together with my friends and has shed a new light on my friendships. Thx so much to our amazing CITs Pink Sarah, Purple Sarah, and Blue Cairo," said Olivia Collins.