Senior Privileges Explained & Upcoming Events for the Class of 2023
The class of 2023's time is coming to an end as we near the latter half of the school year. Towards the end of the school year, senior privileges and special events are in full swing. This year's senior privileges include senior hoodies, college merchandise, senior shirts, senior skip day, Grad Bash, senior week, senior brunch, and early dismissal.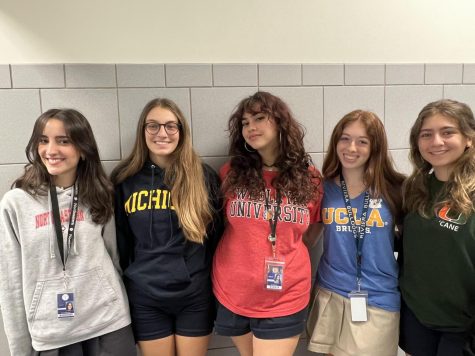 College acceptances are arriving, and we already have students committed to colleges. Administration has approved that beginning January, 27, seniors may wear their college merchandise to school. Until graduation day, it will only be allowed on the last Friday of every month. Students must abide by the shed-your-thread rules, details are on the flyer below.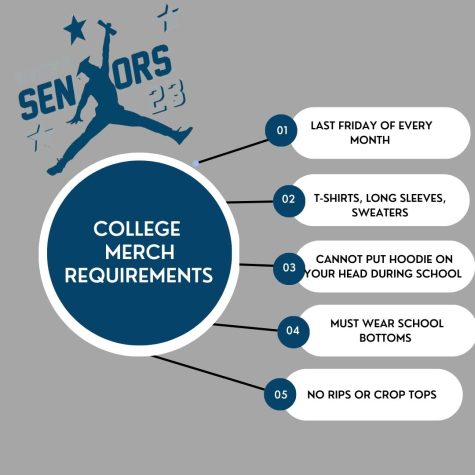 Other fashionable privileges include wearing the "Senior Class of 23'" t-shirt on Fridays. Seniors are also allowed to wear their senior hoodies, which have their nickname printed on the back.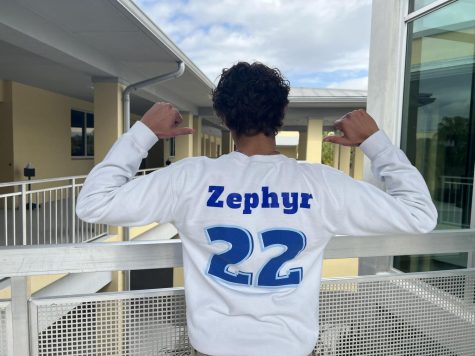 Fun senior events are also coming up! These include Grad Bash, Senior Week, prom, and graduation. To start, senior brunch was on January 18th at the A Love Story Winery and Bistro where seniors enjoyed brunch with their classmates and were awarded their senior superlatives by class votes.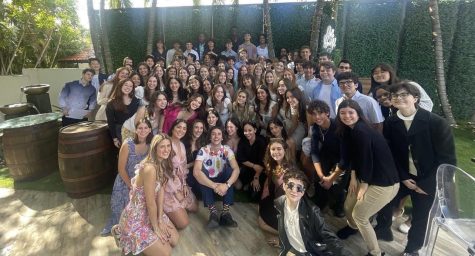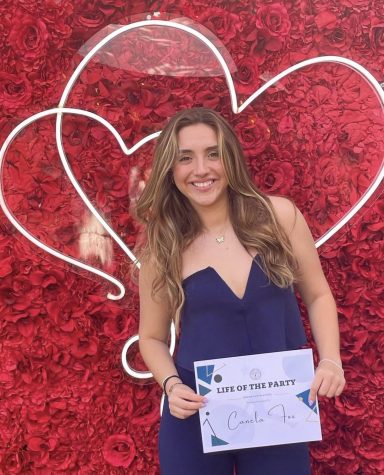 In other news, Grad Bash, a day designated to all the seniors in Florida, is coming up in April. Universal's Grad Bash is the ultimate graduation celebration for high school seniors, encompassing both Universal Studios and Universal's Islands of Adventure. On Friday, April 21, seniors must report to school as usual. The bus will leave at approximately 11:00 a.m. and return on Saturday, April 22, at 6:30 a.m.
In addition, Senior Week (April 10-14) will be filled with surprises for the seniors. Like Spirit Week, each day has a different theme, but Senior Week is only for the senior class to celebrate. That Saturday (April 15), the junior and senior prom will be held at the Ritz-Carlton Coconut Grove from 8 p.m.-12 a.m. Students are allowed to bring one paying guest, but it is not required. The tickets will go on sale from March 27-31 for $140.00 per person. There will also be a prom meeting on April 4 at 6 p.m. in the cafetorium for all students attending the event (plus one parent or guardian).
In regards to academics, final exams are optional for all seniors. If a senior would like to take a final in a class, he/she must confirm it with the teacher by April 21. The last day of school for seniors is April 28, but those taking AP courses must attend the class until the day of the AP exam.
Seniors seem most excited about the privilege of leaving school earlier than other students because they get to decide what to do during their tutorial time. Students are allowed to go to the library, attend a teacher's tutorial, or even leave campus. Though they have this privilege, they must all attend the financial management seminar with Mr. Dinter during some tutorials. Senior grade moderator Ms. Sanchez said, "I think financial management is a great opportunity for you guys to learn about finances. I wish I would've had that chance when I was in high school because I went to college not knowing about money, or taxes, or finances, or anything like that. I get why you guys wanna leave early, but it's just for a few weeks. You'll get through it, it'll be okay."
Administration has made it clear that disciplinary issues, low grades, or abuse of the privilege may result in its cancellation. Ms. Sanchez said, "I definitely think senior privileges should be earned. I think that the seniors are the leaders of the school, and that they are the example for the entire student body. So you know, the way that a class behaves and their overall energy, and attitude towards school and towards your Bulldog Spirit is definitely seen by the rest of the school."
Seniors only have a couple of months left until their high school career comes to an end. Graduation is on May 25, 2023, at Riviera Preparatory School. The ceremony will begin at 5 p.m., but seniors must arrive before 4:30 p.m. for preparations. Students are allowed to bring 5 guests. More details about this event will be sent out when the date is closer, so be on the lookout for those emails. We can't wait to see what the future holds for our Senior Bulldogs.
Leave a Comment
Donate to The Riviera Press
Your donation will support the student journalists of Riviera Preparatory School. Your contribution will allow us to purchase equipment and cover our annual website hosting costs.