Meet the cast of Riviera's Production of The Little Mermaid
Every year, Riviera Preparatory School hosts a spring musical. However, due to the outbreak of the coronavirus, all productions were halted from 2019 to 2021. Last year's musical was The Addams Family, the first since quarantine restrictions were lifted, and this year's is The Little Mermaid. Let's meet the amazing cast!
The Director: Kelly Ziegler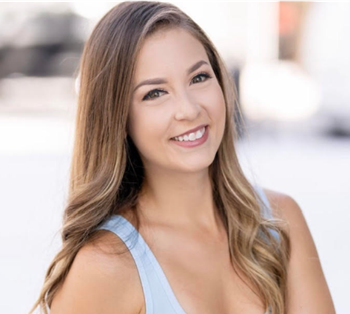 Kelly Ziegler is the head of the Drama Department at Riviera Prep. Before becoming a teacher, she worked in numerous musicals and plays in theaters throughout Florida. She majored in musical theater at the New World School of the Arts. When asked about her thoughts on how the show will fare, Ziegler said, "I think the expectations are high because the show was so great last year, so there's a lot of pressure. But I think it's gonna be a great show, and I hope everyone's looking forward to it."
Ariel: Gabriella Cimring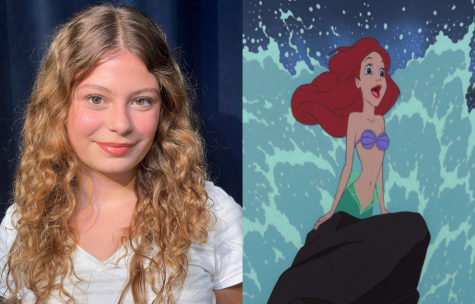 Gabriella Cimring is in 8th grade. She attends School of Rock to train her vocal performance and is a part of the performing arts class at Riviera Prep. Gabriella has received years of vocal training at the Miami Conservatory of Music and Area Stage Company while also taking voice lessons. Despite this being her first year in Riviera's drama department, she obtained the lead role: Ariel. When asked about her reaction to seeing the cast list for the first time, Gabriella said, "I was crying on the floor like out of excitement, and I was just really, really happy because I couldn't even believe it that I got it."
Prince Eric: Abel Malo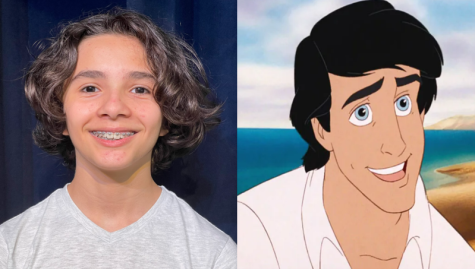 Abel Malo is a freshman who has been a part of the Drama Department since the beginning of middle school. Dedicated to his craft, he is a member of the Thespian Honor Society. Following in the footsteps of his sister, Bulldog alumna Andrea Malo, he landed the lead role in The Little Mermaid. Due to some cast changes, Abel's original role was switched with Brenna Lopez. When asked about the cast changes, Abel said, "I'm very happy, because I feel like, from being one of my original role was very important, now being pretty much the second biggest character in the musical. I feel very proud about it."
Ursula: Paloma Mariategui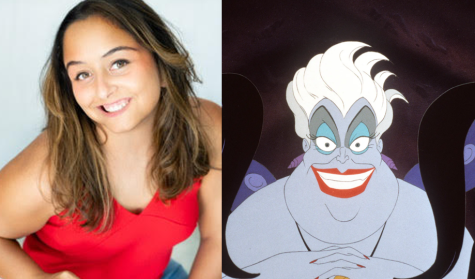 Paloma is a senior at Riviera Prep. She's president of the Thespian Honor Society and a Silver Knight Nominee for her performing arts service project. When she was eight, Paloma played her first role as a mermaid in the ensemble of The Little Mermaid production. Since then, she has dedicated her life to musical theater. From playing a minor role to now a lead role, Paloma has come full circle and is excited to perform in her last high school production. Paloma said, "I'm usually the comedic relief character in shows or in ensembles, that's usually my type cast, so I'm excited to be able to showcase my other talents in acting with the role of Ursula, especially as my last show in high school."
Sebastian: Santiago Rodriguez Del Valle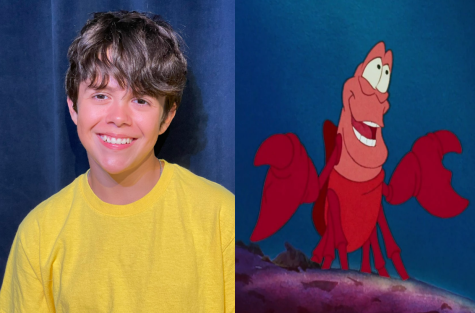 Santiago Rodriguez is a 7th grader at Riviera Prep and a charismatic individual in the drama department. With his charismatic personality, we know he will do an outstanding job as Sebastian. As part of the performing arts class at Riviera Prep, Santiago has also participated in the District and State Thespian Festival, where he won Critic's Choice for his solo performance. When asked whether or not he would get the role, Santiago said, "So I genuinely wanted to get flounder, since I was doing "She's in Love" for a while during the Thespian Festival, but on the cast list, it shows that I got Sebastian, and I was curious and excited at the same time."
Flounder: Isabel Perlman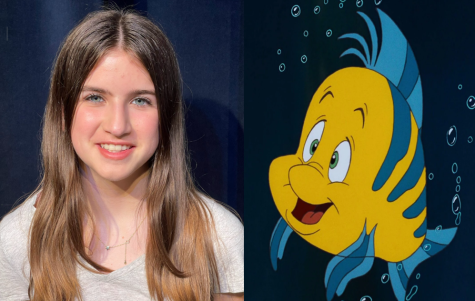 After moving from New York to Miami, Isabel Perlman has been at Riviera for 2 years and is now a 7th grader. Last year, she played the role of Pugsley in The Addams Family Musical. With her hard work and determination, we know she will do a fantastic job as Flounder. Not only is Isabel a part of the Drama Department, but she is also in the Bulldog Chorus class. As this time, she is the only middle schooler who is a member of the Thespian Honor Society. When asked about the audition process, Isabel said, "During the audition, I wasn't very confident because I didn't do very well in the actual audition, but I got called back, so I was really happy with that."
King Triton: Joseph Lopez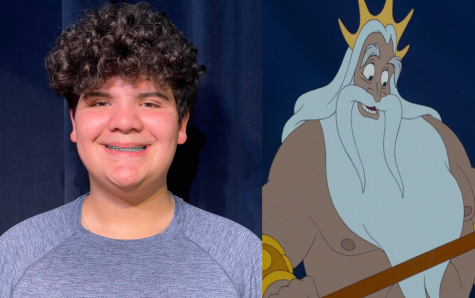 Joseph Lopez is a freshman. He played Uncle Fester last year in The Addams Family. Joey is an outstanding actor, especially with his comedic timing. This year, we will see his range as an actor as he switches from humorous characters to serious ones. When asked about the contrasts between the characters from previous years, Joey said, "So last year, I was more of a funny comedic character, and this year it's more like serious. Although there is some funny in it, but I'm gonna have to mature up basically."
Scuttle: Maria Bezerra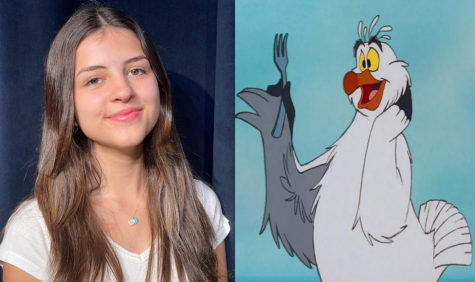 Maria Bezerra is a freshman. She is a member of the Thespian Honor Society and has been in Riviera's Drama Department for a couple of years. Maria is a beam of light, ready to take the stage. Last year in middle school, she was an ensemble member in The Addams Family. With her hard work and perseverance, she landed one of the lead roles in this year's musical. She is very excited for the dance numbers starring her character, Scuttle, and is looking forward to seeing the show come together. She said, "I think seeing everybody in costumes and actually just seeing everyone work together in harmony would be really nice and cool."
Chef Louis: Alexander Serrano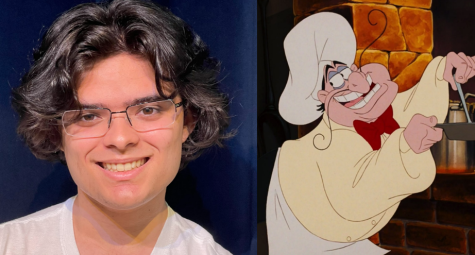 Alexander Serrano is a junior new to the Drama Department at Riviera. Though he is not a part of the performing arts class, he is passionate about all the different aspects of theater. With the help of classical voice training from the Bulldog Chorus class, he has landed the role of Chef Louis. With his funny personality, wonderful singing voice, and great French accent, he is the perfect choice to play Chef Louis. When asked about his character, Alex said, "I think his role is very iconic and funny, so obviously I'm going to be excited to play someone who is of such a high caliber as Chef Louis."
Aquata the Mersister: Rowan Duchens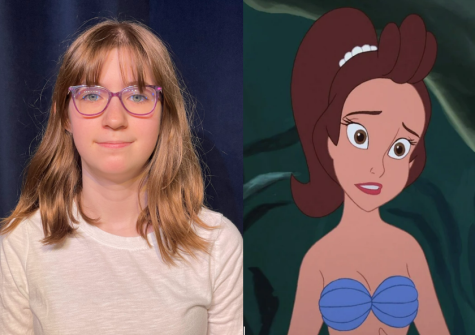 Rowan Duchens is a 6th grader new to Rivera's Drama Department. Outside of Riviera, she has performed in shows such as Mary Poppins, Peter Pan, and Frozen. She's delighted to be a part of the show and is excited to showcase her acting skills while playing a character so different from herself. While explaining her character's personality, Rowan said, "She's kind of rude and wants to think that she's the best out of everyone, all the sisters, so kind of year, she like kind of nudges a little something."
Attina the Mersister: Laila Trinidad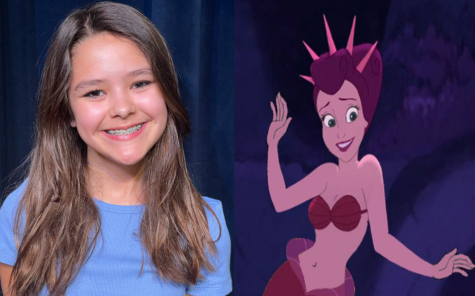 Laila Trinidad is a 6th grader who is new to the Drama Department at Riviera. She's an experienced actor who has worked in many productions, mainly at the Area Stage Company. Laila is extremely happy to be playing this role. When asked what she was most looking forward to, she said, "I just love that you get these special connections with all the Mersisters, and it's just awesome because they are people that you don't know."
Andrina the Mersister: Dianella Novoa Coccia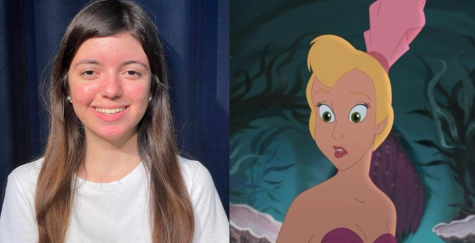 Dianella Novoa is a senior. In The Addams Family production last year, she was part of the ensemble. Now that she is playing Ariel's oldest sister, she has grown a lot as an artist. Besides theater, Dianella is a member of the Bulldog Chorus. In the fall, she will be attending the University of Tampa and majoring in music performance with a specialty in the clarinet. Dianella said, "I am looking forward to performing in general, especially this year because it is my last show, because I am going to college in a couple of months. I'm just happy that I get to do one last show with them before I leave."
Arista the Mersister: Alexa del Castillo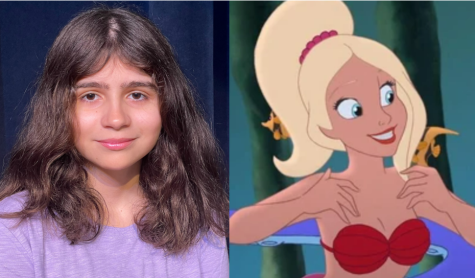 Alexa del Castillo is a 6th grader new to the Drama Department at Riviera. Although she doesn't have a background in theater, she landed a lead role in the play. To prepare for the role, she practiced the songs with her vocal coach and memorized the lines for the callback audition process. Alexa said, "My favorite song that I sing in the show has to be She's In Love, and I'm excited to, you know, like have fun and make it look cool. I'm excited to be with my friends and be able to put on a show for the entire school."
Adella the Mersister: Penelope Cartaya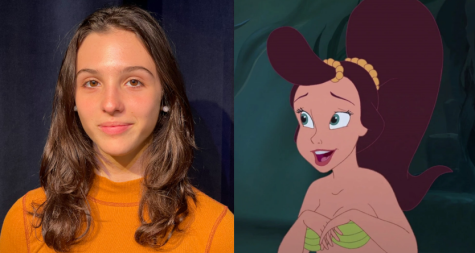 Penelope Cartaya is a sophomore, and this is her second year in the drama program. Penny has dedicated her life to musical theater, starting at a very young age. From participating in shows at Area Stage Company, taking dance lessons, attending thespian competitions, and playing Wednesday Addams in The Addams Family last year, she is the perfect example of a triple threat. Penny is looking forward to many things in this upcoming show. When asked about her favorite experiences in the show so far, she said, "The song that I sing in the show is She's In Love, and I'm looking forward to building friendships with the actors."
Alana the Mersister: Bianca Dominguez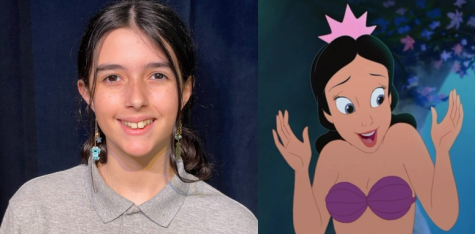 Bianca Dominguez is a 6th grader and rising thespian star at Riviera Prep. With her confidence and talent, she has the qualifications to play a role that requires such skill. Even though it is her first year in the Drama Department, she secured a lead role. When asked about her favorite song in the show and what she's looking forward to, Bianca said, "My favorite song has to be 'She's in Love' cause I've already done it and it's like a really fun song. I'm actually looking forward to the crowd of people and like the applause and the excitement to be on stage."
Flotsam: Tatiana Moskalenko
Tatiana Moskalenko is in 8th grade, and this will be the first time she appears on stage. She is proud to be a lead character in her first musical. Tatiana is a very energetic and hardworking person who is eager to learn more in her future acting career. When asked about her feelings towards the upcoming show, she said, "I'm excited, because I feel like the antagonists are such a fun role to play."
Jetsam: Brenna Lopez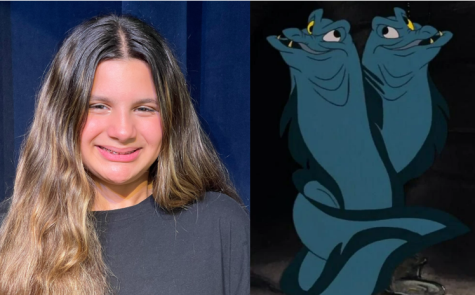 Brenna Lopez is a 6th grader. She first appeared on stage with Miami Children's Theater in the play Jungle Book at the age of five. Aside from theater, she enjoys participating in volleyball and cheerleading competitions. Brenna said, "It's a super cool opportunity, and this is my first year doing it, and I'm a main character."
Grimsby: Seth Safren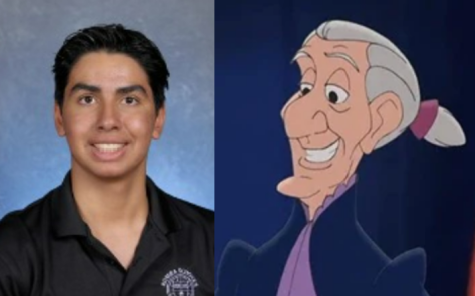 Seth is currently a sophomore at Riviera Prep. Though he is not a part of the Drama Class itself, he earned one of the leading roles. Playing the role of Sir Grimsby, Seth is happy to be a part of Riviera's production of The Little Mermaid. Besides his interest in theater, Seth plays the bass guitar and drums during his free time. He said, "The reason I wanted to audition was mainly because I wanna step up my music career because I've done school of rock for a lot of years now, and like, I kinda wanna focus on like also acting and also speaking with my voice and singing."
---
Don't miss out on this spectacular opportunity to see Riviera Preparatory's production of The Little Mermaid. It will be an experience you will never forget. Join the cast under the sea on Apr. 27 & 28 at 6 p.m. or Apr. 29 at 2 p.m. Get your tickets through the Riviera website here!
Leave a Comment
Donate to The Riviera Press
Your donation will support the student journalists of Riviera Preparatory School. Your contribution will allow us to purchase equipment and cover our annual website hosting costs.
About the Contributor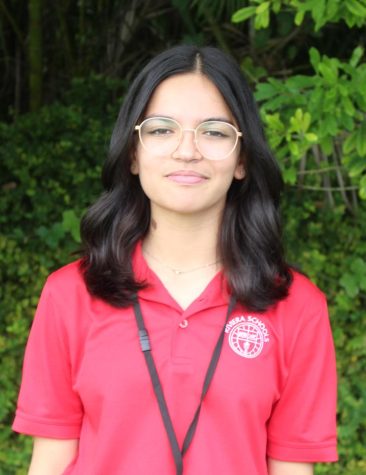 Isabel Dileep Thomas, Writer
Isabel Dileep Thomas is a freshman and Staff Writer for The Riviera Press.  She is an avid reader and spent a year learning the art of fencing. This is...