2023 Summer Fashion Trend Predictions
The transition from winter to spring is a really exciting time, especially in terms of fashion. Lighter clothing, dresses, and sneakers are in, while bulky coats, knits, and boots are out. There are many things to anticipate regarding the spring 2023 trends. The first signs of spring are already here, so it's time to start planning your wardrobe for the forthcoming warmer months. Here are some spring and summer fashion trends that may help you in organizing all of your spring outfits.
Adidas Sambas
Born on the soccer field in 1949 and reserved just for soccer practice, the Adidas Sambas have recently taken the fashion world by storm. Recently, timeless shoes have been worn anywhere, with just about anything, and even celebrities can't get enough of them.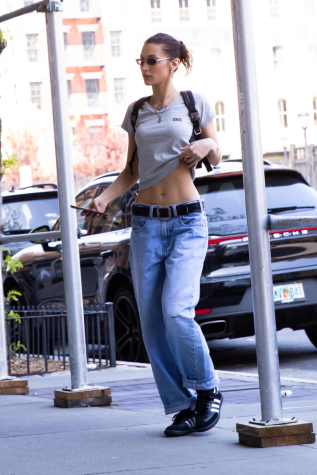 For instance, supermodel Bella Hadid was recently spotted walking around wearing low-rise light, wash baggy jeans paired with a fitted grey T-shirt. She accessorized with a black belt, a small black backpack, tiny black sunglasses, and silver jewelry—meanwhile, the iconic Sambas in black with white stripes and gray suede detailing on her feet. 
It's expected to see more of the Sambas throughout this spring and winter. There are color patterns for everyone. In fact, the demand is already high, and they are already sold out on the Adidas website
Adidas Sambas:
https://www.adidas.com/us/samba-og-shoes/B75807.html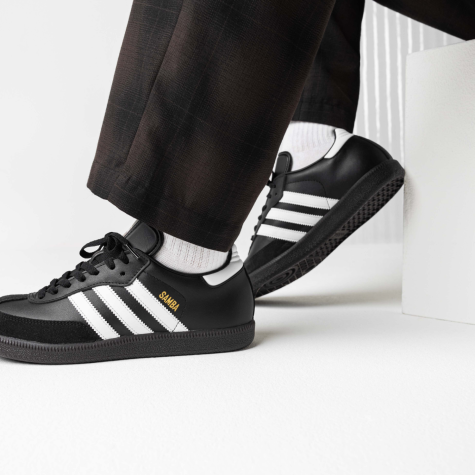 Stüssy 8 Ball Sherpa Jacket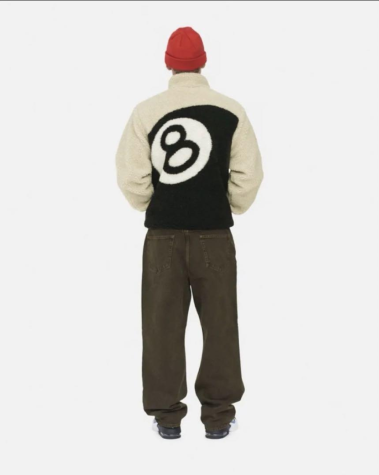 The Stüssy 8 Ball Fleece is a popular streetwear item that has been especially highly sought after this winter due to its unique design and comfortable fit. It features the iconic 8-ball graphic, a staple in streetwear culture for decades, and is made of high-quality fleece material, making it perfect for keeping warm during the colder months.
The 8 Ball Fleece is available in various colors and sizes and is often paired with other streetwear items, such as jeans or joggers, to create a stylish and comfortable outfit.
As fleece is sometimes known, videos of TikTokers unboxing and styling Stüssy's 8-ball sherpa have raked in millions of "likes," hundreds of thousands of views, and tens of thousands of comments over the past few weeks, prompting the jacket to sell out online instantly.
"Literally the coolest fleece I've seen," one comment under an unboxing video reads.
Stüssy has recently been releasing lighter clothing for the summer, such as new T-shirts, caps, and even mesh. You definitely will see more of Stüssy this summer. If you're a fan of streetwear culture, Stüssy is definitely a must-have for your collection.
Stüssy 8 Ball Sherpa Jacket:
https://uk.stussy.com/products/118498-8-ball-sherpa-jacket-gre

Low Waisted Jeans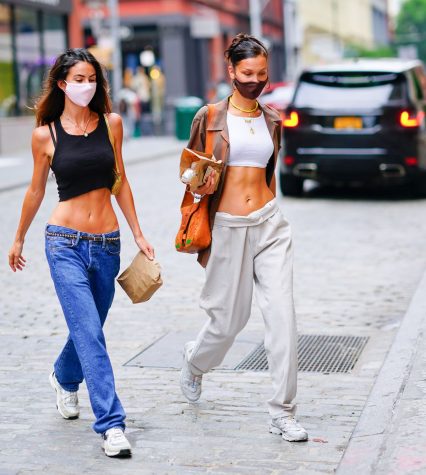 Low-rise, or low-waisted, jeans have unquestionably returned in recent years. Before high-waisted designs took over, they were extremely fashionable in the early 2000s but briefly fell out of style.
However, the low-rise tendency has come back in a big way. Low-waisted jeans have come back into the mainstream thanks to the presence of numerous fashion icons and celebrities.
Low-rise jeans may be back in style for various reasons, one of which is that fashion often operates in cycles, with trends coming in and out of fashion regularly. Another factor is that people try to have a thinner, more streamlined appearance; low-rise jeans help. The low rise can also be found in various styles, from skinny jeans, to flared styles, to baggy denim.                                                                                                                                                                            
                                                                Baggy Denim
Baggy jeans, also known as loose-fit jeans, have been making a comeback in recent years. The trend started with the popularity of 90s fashion, and since then, it has gained much traction in the streetwear and fashion worlds.
Baggy jeans are characterized by their loose fit, which is slouchy around the hips and thighs and often features a wider leg opening. This style of jeans offers a comfortable and relaxed fit, which is perfect for everyday wear.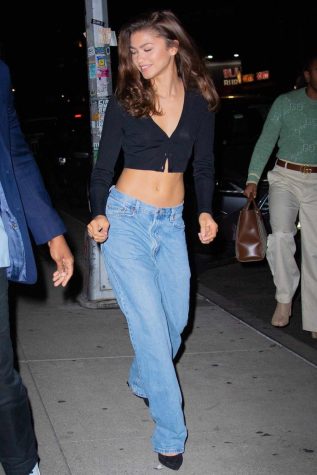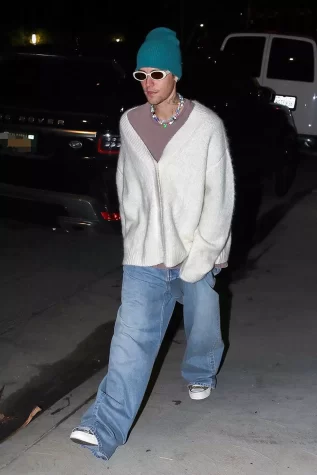 In fact, over the past few months, stylish stars such as Zendaya, Justin Bieber, Jennifer Lawrence, and more have all stepped out in roomier, wide-legged denim. 
One reason for the resurgence of baggy jeans is inspiration from when the trend first emerged in the 90s. 
Overall, baggy jeans are now considered a fashionable and trendy option, and they can be styled in many different ways, from casual streetwear looks to more polished and sophisticated outfits.
Alternatives: Pants and Jorts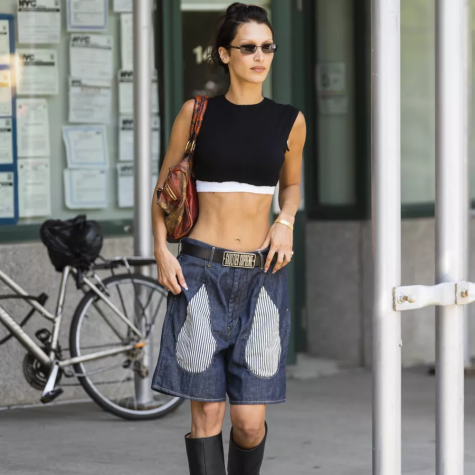 As it is expected to see low-waisted baggy pants throughout the summertime, these may not be so practical when it gets warmer. So, other substitutes are expected to use lighter fabrics like lightweight cargo pants or breezy linen pants.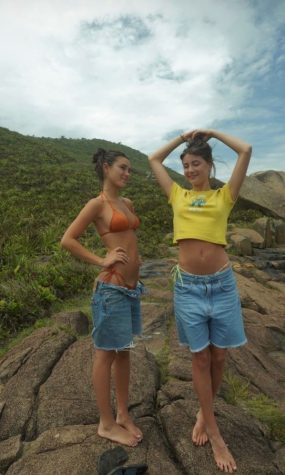 Also, jorts, or jean shorts, have been taking over recently. Models like Gigi Hadid,
Bella Hadid and Salem Mitchell can't get enough of them. Jorts can be a great alternative to jeans, providing a streetwear look, while still appropriate for warm weather or outdoor activities. They are extremely comfortable, practical, and perfect for summer.
Alternatives: Midi skirts
Another alternative for this summer is maxi skirts. They are easy to style, versatile, and ideal for summer. For instance, the tube skirt seems to be one of the models, Emily Ratajkowski's favorites. It is form-fitting and comfortable, so it's certain to get lots of wear this season and beyond.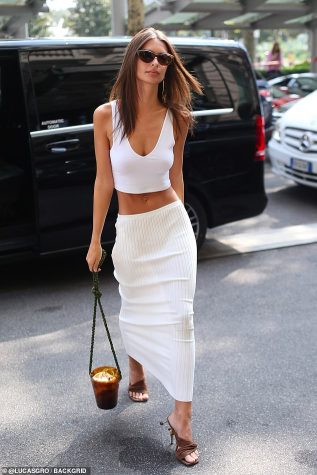 Another must is the low-rise crochet maxi skirt. When worn by the sea, the chic, modern, and distinctive crochet style is elevated to a new level. This look will undoubtedly draw attention when worn with a  similar crochet shirt.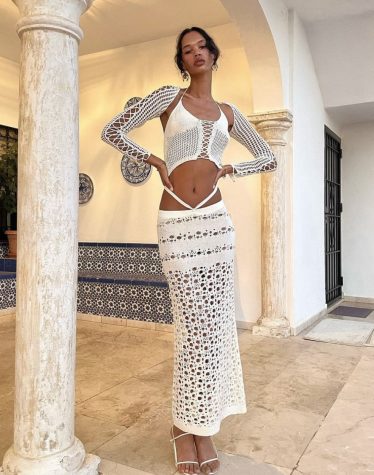 So, if you want to update your bottoms, a pair of lightweight low-rise baggy pants, jorts, or a midi skirt could be great for this summer.
Accessories
Accessorizing is crucial because it can bring an outfit to life, express individual style and personality, and complete a look. So, whether it's a statement bag or a pair of earrings, choosing the right accessories can create a standout look.
Small Sunglasses
Small sunglasses have gained popularity because they provide a distinctive and edgy look that contrasts with the traditional big sunglasses that were popular in the past. The compact frame size gives the face a more streamlined appearance, which makes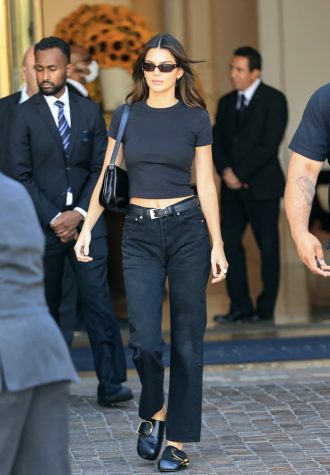 them ideal for anyone who wants to make a strong fashion statement. As the 90s have been back in style recently, many compact sunglasses also have 90s-inspired shapes, adding to their appeal. Additionally, the trend has been boosted by the prevalence of compact sunglasses among celebrities and fashion icons. Small sunglasses are a perfect summer accessory; they are cute and protect you from the sun.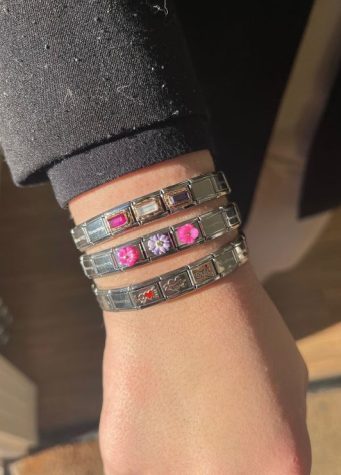 Italian Charm Bracelet
Italian charm bracelets were a popular trend in the early 2000s. Italian charm bracelets consist of small rectangular links that attach to one another, creating a personalized bracelet. Some people like Italian charm bracelets because they can be customized with different charms or designs, allowing for a unique look. They are still worn by some people today, though they are not as trendy as they once were. However, recently they've been circulating on TikTok a lot and are expected to become a staple this summer.
Hair Wraps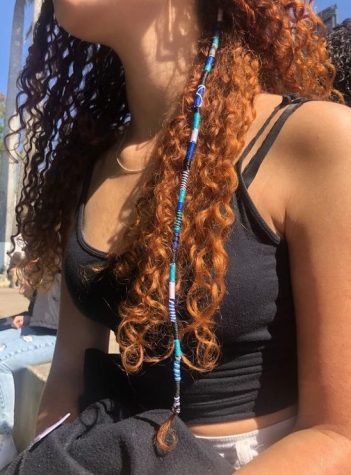 Depending on the style and clothing, hair wraps can be a fun and cute accessory. Hair wraps, which are bands of fabric or thread wrapped around a section of hair, come in various colors, patterns and textures, allowing them to match multiple outfits and hairstyles. They can be a great addition to a beachy look, adding a pop of color and texture to the hair, which is perfect for summer.