Children Should Be In Schools Not Factories
Someone might be enjoying a bite of a delicious Nestle chocolate-chip cookie or putting on their favorite shirt from H&M, but they probably don't know that they are supporting the ill treatment of children worldwide. According to Webster's Dictionary, child labor is the use of youth for labor or production. When business owners struggled to keep up with the demand following the Industrial Revolution, they turned to children as a solution. This has become increasingly popular in the United States. Child labor is a pressing issue in society today because, in many countries, child labor is still legal, various well-known brands are profiting off the exploitation of adolescents, and there is a worldwide epidemic of injuries related to child labor. 
In 78 countries, child labor is still legal. Advancements made by the nation's government to eliminate the worst forms of child labor or compulsory labor determine their overall status. Countries rank as "no," "minimal," "moderate," or "significant." The United States is an example of significant advancement, starting with the Fair Labor Standards Act of 1938. Enactments to end this severe issue span many years, beginning in 1832 when the New England Association of Farmers, Mechanics, and Other Workingmen officially condemned child labor. Then, in 2013 the International Labour Organization released quadrennial estimates that revealed a drop of 47 million child laborers internationally. Minors under 14 couldn't work nonagricultural jobs, and hazardous work was prohibited until they turned 18. Moreover, children under 16 have work restrictions.
On the other hand, Afghanistan has made no advancement. As of 2021, there has been no progress in eliminating child labor. According to the Bureau of International Labor Affairs, forced struggles to produce bricks and carpets, mine coal, obtain poppies and salt, and engage in commercial sexual exploitation are frequent among children in Afghanistan. 
Brands in the U.S. or those the U.S. buys from often levy child labor to produce goods in high demand in a short amount of time. Child labor accusations have appeared against numerous U.S. chocolate companies, including Nestle, Cargill, Barry Callebaut, Mars, Olam, Hershey, and Mondelez. Most famously, Nestle, the world's largest food and beverage company, has over 97% of Americans investing in its products. It is estimated that its product sales total 27 billion dollars, with the U.S. being its largest market. Although the U.S. has made laws and regulations that hope to stop child labor, the government still actively purchases products made from child labor.
Victims who endured the hardships of child labor found their voices to speak against these larger corporations. Eight children under the age of 16 began telling people they were recruited through trickery and from then on, forced to work without pay on cocoa plantations in the Ivory Coast. They faced terrible conditions: isolation from other workers, lack of payment, minimal food, long hours, and hazardous situations. These children are now moving forward with filing a lawsuit against the companies. They additionally claim that the industry body, the World Cocoa Foundation, is actively misleading the public. As the case progressed under the Trafficking Victims Protection Authorization Act of 2017, the companies began denying the use of labor, simply making no comments to the accusations or promising they were eradicating it in their supply chain in the coming years. Every victim's voice makes a difference in preventing this dreadful practice in the future.
Overall, child labor is a prevalent issue that most people are unaware of. Reforms and policies in countries with no or minimal advancement are necessary. Furthermore, monopolies in the United States must stop capitalizing on the torture and ill treatment of children in other countries. Everyone deserves a childhood without trauma and the freedom to enjoy life. Imagine working in a factory for a grueling day; take this inspiration and information to speak against child labor.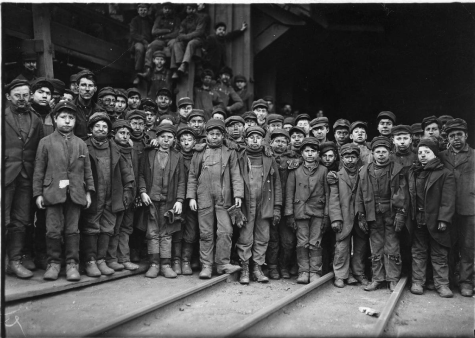 We all have a voice; if we use it, change in this world is inevitable.