Imagine the perfect fall night: the leaves changing color outside, cozying up in a warm blanket, watching a nostalgic show like Gilmore Girls, and taking a sip of a magical cup of coffee. But from what coffee chain did you purchase that delicious fall drink? The pumpkin spice season is currently in full motion resulting in a large competition between coffee companies. Dunkin released their fall menu on the 16th and Starbucks followed shortly after on the 24th. The infamous P.S.L launched in all Starbucks locations in 2003 and is celebrating its 20th anniversary this year. The concoction was curated by Peter Dukes at Starbucks' Seattle headquarters. From that moment, other coffee chains like Dunkin Donuts have been "inspired" to create autumnal selections. 
Pumpkin Spice Latte vs. Pumpkin Spice Signature Latte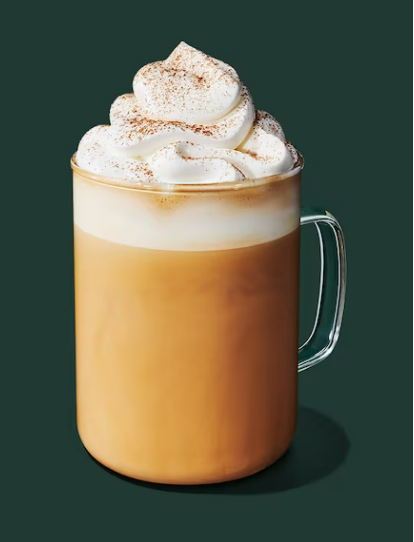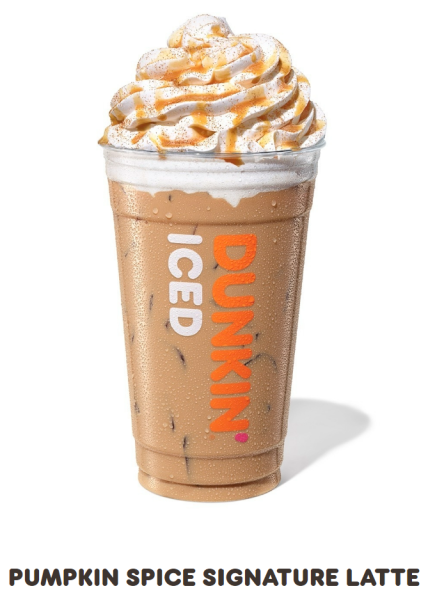 More than 424 million Pumpkin Spice Lattes in Starbucks shops in the U.S. alone since its launch. The not-so-secret recipe of a P.S.L is handcrafted with espresso, infused with pumpkin spice sauce and steamed milk, and topped off with whipped cream and pumpkin pie topping. Although Starbucks has loyal customers, Dunkin has their own version of this popular treat. Available iced or hot, Dunkin's Pumpkin Spice Signature Latte contains a mixture of sweet pumpkin, vanilla, and fall spices; it is blended with rich espresso and milk and crowned with whipped cream, caramel, and cinnamon sugar. Both drinks contain the same amount of calories, but Dunkin is a less expensive option. However, most customers are willing to pay a few extra bucks to savor the original greatness.
Starbucks: 
Pumpkin Cream Cold Brew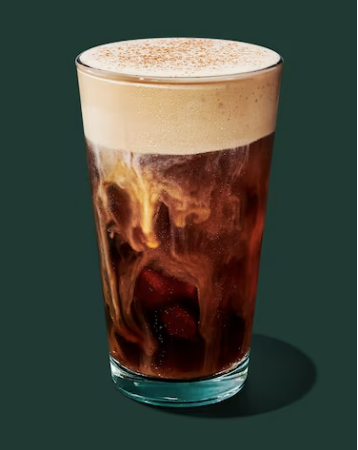 A traditional cold brew steeps grounds in cold water, whereas iced coffee is brewed hot and then cooled, resulting in iced coffee having a brighter and more distinct flavor than cold brew. However, if you're a fan of cold brew throughout the year, this drink is a great way to "spice" up your go-to order. The foam atop the regular cold brew consists of a mix of cream, milk, pumpkin, and spices. This drink is like a surprise party for your tastebuds.
Iced Apple Crisp Oatmilk Shaken Espresso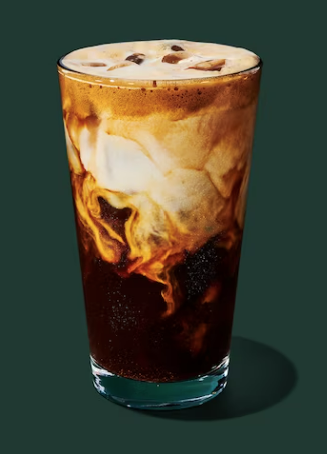 New this year is the Iced Apple Crisp Oatmilk Shaken Espresso. This drink blends Starbucks Blonde Espresso with hints of apple, cinnamon, and brown sugar. It's like tasting Grandma's holiday apple pie in a single sip.
Iced Pumpkin Cream Chai Tea Latte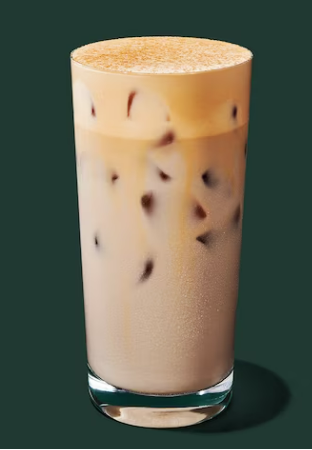 The new Iced Pumpkin Cream Chai Tea Latte, a twist on the popular Chai Tea Latte, features smooth chai with pumpkin cream cold foam and spice. Convinced yet?
Although they don't have as long a list as Starbucks, Dunkin has some treats in store this pumpkin season.
Dunkin:
Nutty Pumpkin Coffee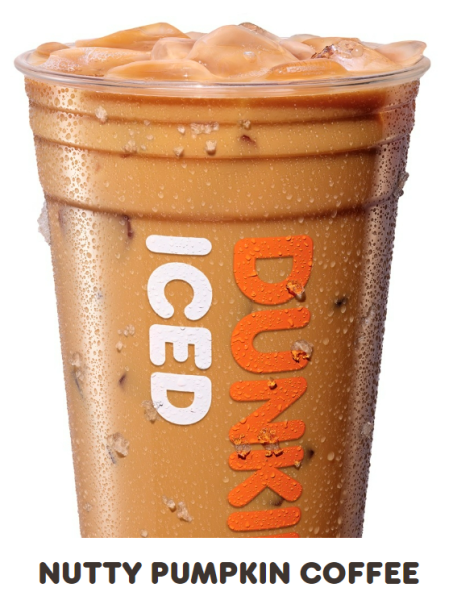 Making a return is Dunkin's Nutty Pumpkin Coffee. This flavor combines Dunkin's Original Blend Coffee with pumpkin, cream, and hazelnut. Due to its popularity last year, customers can choose to buy it either hot or iced.
Pumpkin Cake Donut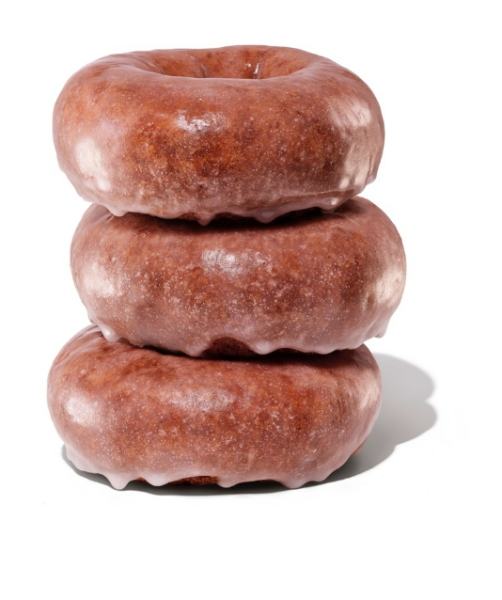 If you rather stick to your classic beverage order, Dunkin allows you to still partake in the festivities with a Pumpkin Cake Donut. Words can't do this pumpkin-flavored donut justice. You can also order it in the form of donut holes or Pumpkin Munchkins.
So when the weather starts changing do you look to the original, the brand America runs on, or a local spot to satisfy your fall-inspired cravings? Let us know down below:
What is your favorite fall drink?
Sorry, there was an error loading this poll.