Every student knows the feeling of that dreaded day in May for the Course Selection Seminar. The impending pressure of three check marks can determine the future. To alleviate this stress, check out the best electives that Riviera has to offer.
Riviera provides various electives across five categories: Business, Physical Education, World Languages, Fine and Performing Arts, and STEM. Within these categories, there are more specific classes tailored to different passions.
Business
The High School of Business program, or HSB, is a three-year course divided by semesters. It consists of Principles of Business and Economics, Principles of Marketing and Finance, and Principles of Management and Business Strategies, all taught by Jason Dinter or Professor Dinter. Only tenth to twelfth graders have access to these courses; however, freshmen can take a class called Leadership and Wealth Management to learn essential leadership skills. 
The first few weeks of the course include a "Business Bootcamp," in which Dinter will assess students in various exercises to get a baseline of the whole class. The goal is to build up the entire group in an office-setting simulation and later place them into smaller, high-performing teams. Then, lectures and project-based assignments follow, depending on the respective class. When asked what type of person should take this class, Dinter said, "I want people that are self-motivated and willing to fail and learn from their mistakes. This isn't the place to give an easy A. Earn it." 
Although it is one of the more challenging electives, it is also among the most popular and rewarding. 
Fine Arts/Performing Arts
Art, Dance, Music, Performing Arts, and Speech and Debate are the subcategories that make up the Fine Arts/Performing Arts program.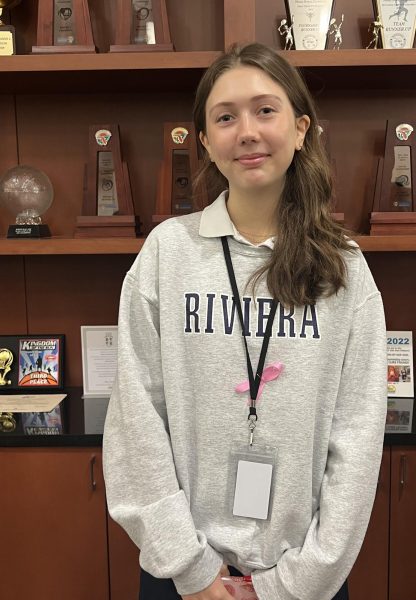 Art is a fun class that offers a break from stressful core classes. Sophomore Leonor Paredero Quiros said that Art Portfolio Honors is the favorite of her three electives. She shared her perspective, saying, 'My favorite part of the class is the amount of freedom that we get, so there is not just one right way to do things.'"
If you want to pursue a career in this industry, there are more in-depth courses like Art Honors and AP Art Portfolio, which are more challenging and selective.
Dance beautifully combines art and immense physical strength and coordination. Dancers can select Middle School Dance Technique 1 or 2, High School Dance Technique, or Middle School Dance Team and Varsity. Maripili Rodriguez, or Ms. Rod, our highly dedicated and successful dance instructor, has been teaching these classes for seven years now.
The beginner classes are a great place to start if you are inexperienced. 
Kelly Ziegler teaches Performing Arts, Drama 1 and 2, and Theater Production. This elective is perfect for students who are outgoing and willing to interact with new people, as it requires ensemble building. Like dance, even if the student has never sung or performed professionally, this course can mold and build their talent. This is Ms. Ziegler's third year at Riviera, and she has directed and produced two successful musicals. When asked about her favorite part of teaching, she couldn't contain her joy. "I really love teaching because I get to see them grow as performers, from sixth grade all the way to hopefully twelve grade, … their performance at the end of it is always a reward for me," said Ziegler.
Piano, chorus, Music Theory AP, different variations of band encompass the music program. If music, songwriting, instruments, vocals, or percussion captivate the student, then this class is their perfect match. It is a positive environment that allows you to cultivate musical talents and bond with fellow Bulldogs.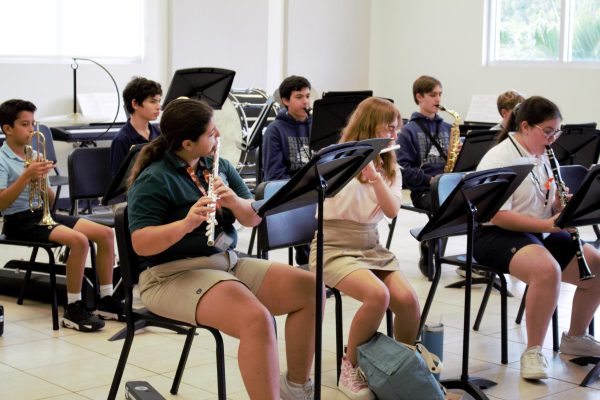 Finally, Speech and Debate highlights public speaking, communication, and research skills. This class is an excellent supplement to any future career choice. For example, if interested in law or politics, the class allows debate practice and the development of tools for college research. 
Physical Education
Physical education, tennis, and swimming are our physical education electives that promote physical fitness, student development, and teamwork. If the student enjoys athletic activities, is energetic, or wants to try tennis and swimming before joining the sport, look no further! It is mandatory to take one of these three classes or participate in a high school sport to complete the physical education requirement.
World Languages
The World Languages department includes Spanish, Italian, and French. Learning a new language is great for students who want to travel the world or are interested in communicating with more people. If the student is a native speaker of one of these languages, there is a separate course track.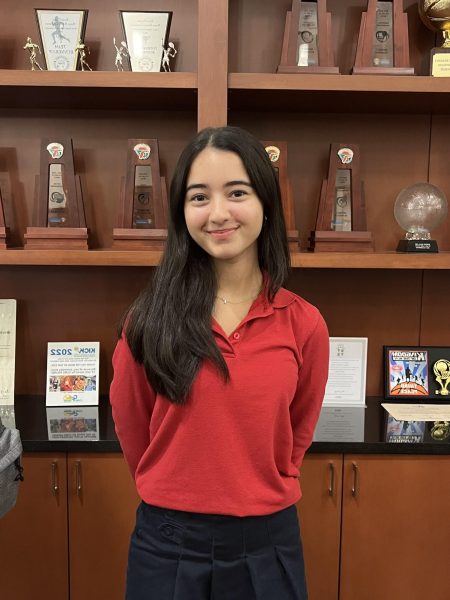 Classes will help you improve your grammar, spelling, reading comprehension, and speaking skills in the chosen language. Cultural facets of the language's origin and its history will also be taught. Sophomore Aliza Vasconcello, who takes AP Spanish Language and Culture, said, "I wanted to get better at the language, which is my native language. My favorite part of Spanish is the group activities. I get to find out more about my peers and their expertise." 
All the language teachers are very enthusiastic and proud of their heritage. You can see the department's hard work in the annual Taste of Nations, which displays students' backgrounds in the World Language program. 
STEM
The subcategories of STEM are Engineering, Architecture, Biomedical Sciences, Computer Science, and Technology.
Engineering and architecture work together to allow students to discover the design process, products, software, and techniques through a hands-on approach.
Biomedical Sciences is a four-year course that explores the concepts of human medicine, physiology, genetics, microbiology, and public health. Through group activities, students will work together to solve different medical scenarios and real-life health challenges. "I chose BioMed cause it seemed like a fun and different class. My favorite part of the class is the labs, and my least favorite part is doing the slides," said Sadie Brown (10th). The class is ideal if the individual is curious about medicine, medical research, or forensic science. 
Computer Sciences is an intellectual elective that strives to equip students with a foundation in programming, artificial intelligence, machine learning, data analysis, hardware, and innovation. Why did the computer keep sneezing?… It had a virus!
In summary, technology is the final aspect of STEM that is relevant to journalism. There are three types of journalism classes available, namely broadcast, multimedia, and yearbook journalism. 
Broadcast students work together to provide the school with daily news on WRIV TV. 
Nicole Muñoz, the broadcast teacher, said that this class is excellent for many different types of students. Whether the person is an extrovert and wants to be out in the field, is more hands-on and wants to play with different camera styles and angles, or is a creative intellectual who wants to be a script writer, "I feel like any student that is interested in just communicating in general and knowing how to put an idea forward into the world—I think that this class is pretty good for anybody," said Muñoz. 
Multimedia students compose all of the articles and images for the school's online publication, The Riviera Press. Multimedia Journalism is an entertaining and interactive class that works with different forms of online media: writing, videography, photography, interviews, and marketing. Articles include school updates, local entertainment and events, sports, news, and in-depth investigative pieces. 
Yearbook is perfect for students keen on contributing to the school's year-end history book. It's an ideal elective for those who are detail-oriented and organized, possess photography skills and basic graphic design knowledge, and are eager to learn the art of conducting interviews and crafting captions.
Students are lucky to have a great variety of electives, but trying to figure out what each program is about or which to choose can be overwhelming. The school encourages you to try new subjects to expand your horizons or pursue already-discovered interests. No matter what, there is something for everyone. For further information, refer to the Curriculum Guide in FACTS or inquire with your counselor.