Who is New this Year?
Every year, Riviera welcomes new administrators, teacher aids, and staff to meet the demands of the growing student body. This year, we welcomed 20 new members to our Riviera family. If you see the following teachers in the hall, give them a warm welcome and show them our bulldog spirit.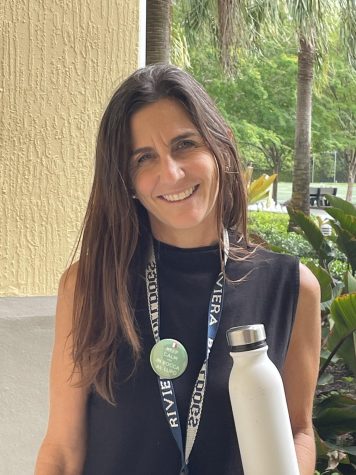 Meet Ofelia Blandon, also known as Ofe or Ms. Blandon:
Blandon joins us from Ammons Middle School and hopes to pursue a long career in middle school math. She loves that Riviera incorporates many fun activities into the schedule every week. "Something to look forward to is important," Blandon says. Ultimately, she hopes to spread love and happiness to those around her through her teaching and uplifting personality.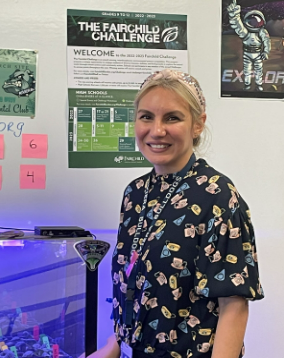 Meet Yilena Sanchez or Ms. Sanchez:
Sanchez previously worked at Keys Gate Charter High School as the Cambridge Coordinator. Riviera's family atmosphere is something she truly enjoys. In school, Sanchez teaches AP Biology and AP Environmental Science. Outside of school, she is an entrepreneur.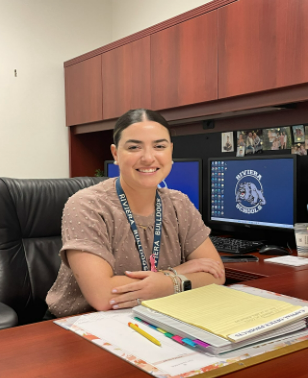 Meet Angeline Gonzalez or Mrs. Gonzalez:
Gonzalez has been a teacher at Riviera for nine years; however, this is her first year as a promoted administrative member, Associate Headmaster. She believes that Riviera has a great sense of community. "We're always working as a team; administration, teachers, parents, to really make the school fun and exciting and where students love to learn every single day," Gonzalez says. While she misses being in the classroom, she is excited to make an impact on the school in a different way. Fun fact; Gonzalez is a football enthusiast. She loves watching the Dolphins and has played flag football for four years.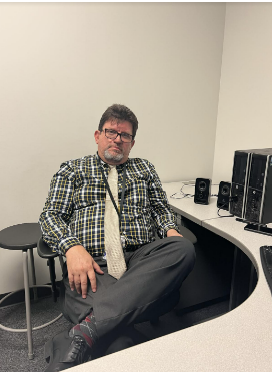 Meet Mario Llorente, also known as Mr. Llorente:
Coming from the Seed School of Miami, Llorente is now one of Riviera's Spanish teachers. Something that immediately stood out to him is the cleanliness of the school and how respectful his students are. Apart from teaching, he loves reading, playing chess, and doing anything involving knowledge and learning.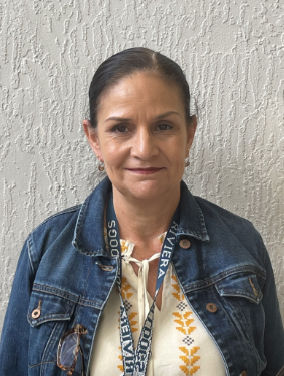 Meet Maria Aviles Strusinski or Ms. Strusinski:
Strusinski initially worked at McGlannan School and is now Riviera's first seventh-grade civics teacher. Riviera's use of technology is something she greatly enjoys, which makes her life as a teacher much easier. She also loves her students, who are welcoming and always ready for class. Strusinski has a secret talent for crewel stitching.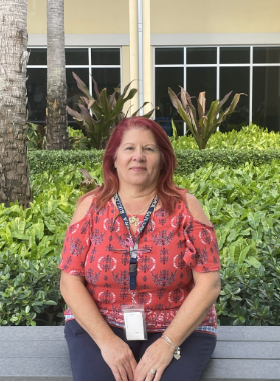 Meet Dinorah Gonzalez or Ms. Gonzalez:
Gonzalez is one of the four new teacher aids at Riviera. Working alongside Brenda Andre and Arlene Miranda, she is getting comfortable with the requirements and expectations followed by Riviera teachers. She is happy with the school so far and is glad she decided to make Riviera her new home. In her free time, Gonzalez loves dancing. "Where there is music, I'll be there," she says.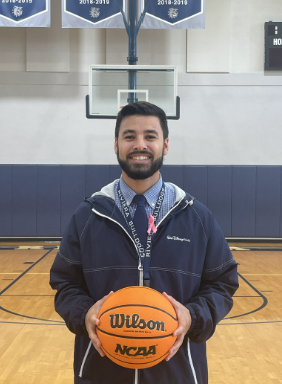 Meet Adam Machin or Mr. Machin:
A familiar face at the Riv, Machin previously worked at Riviera and is now back for a great year. His roles vary as he's a math and world history teacher while also working as a basketball, swimming, and baseball coach. He loves "the family atmosphere that is provided to the students." A fun fact is that he enjoys listening to J Cole on repeat.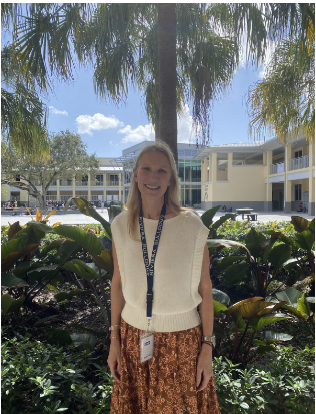 Meet Rita Lopez-Phillips, or Ms. Lopez-Phillips:
Coming from Coral Gables Preparatory Academy Middle, Lopez-Phillips is excited to join Riviera's English and Writing department. She loves the new campus, her new students, and her fellow teachers. Amazingly, she has run four half-marathons.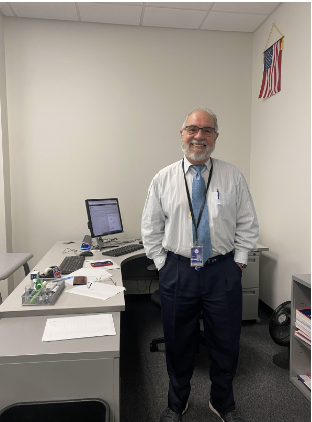 Meet Rolando Carmenates or Mr. Carmenates:
Carmenates previously worked at Saint Hugh Catholic Elementary and Middle School. He likes the opportunity to teach Spanish to Riviera's high school students and is enjoying his time at the Riv. A fun fact about Carmenates is that he attended college in Cuba.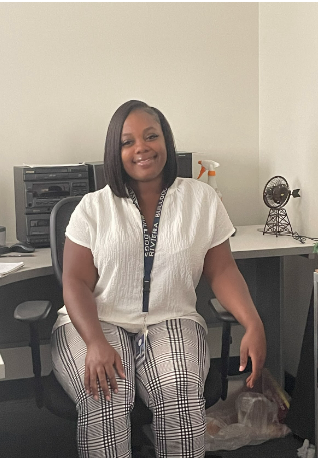 Meet Shana Wilson, also known as Ms. Wilson:
Wilson used to work at Keys Gate Charter School and is now Riviera's sixth-grade world history and ninth-grade leadership and wealth management teacher. Her favorite moments so far have been fostering relationships with her new students. She is obsessed with all things investigation and true-crime shows.
Stay tuned to meet the following ten staff members later this week.
Leave a Comment
Donate to The Riviera Press
Your donation will support the student journalists of Riviera Preparatory School. Your contribution will allow us to purchase equipment and cover our annual website hosting costs.
About the Contributor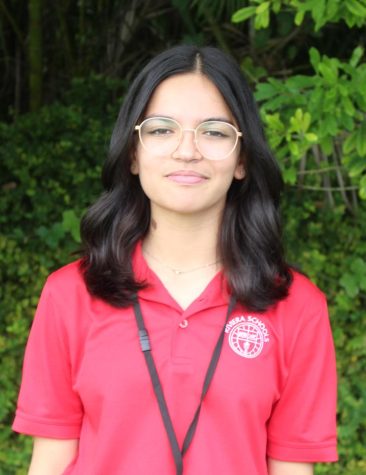 Isabel Dileep Thomas, Writer
Isabel Dileep Thomas is a freshman and Staff Writer for The Riviera Press.  She is an avid reader and spent a year learning the art of fencing. This is...