The Buildup to Taylor Swift's Midnights and Our Predictions
During her acceptance speech at the 2022 Video Music Awards on Aug. 28, Taylor Swift said when her new album, Midnights, would come out. Consisting of thirteen tracks that will tell the story of "13 sleepless nights," the album will be released at midnight on Oct. 21. But rather than just releasing the album's tracks outright, Swift cleverly engages her fans, Swifties, by posting unique, one-minute TikTok segments: Midnights Mayhem With Me. (MMWM)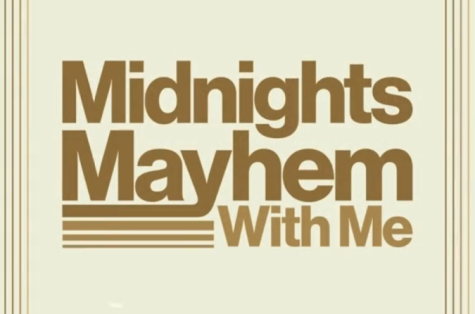 In these segments, Swift dresses in 70's fall attire and makes use of old-fashioned props, like a crimson red phone and a bingo ball dispenser. Many Swifties hope to see references to her older eras, such as Red and Reputation, featured in Midnights. Anticipation builds fervently as Swifties work their way through Midnights Mayhem With Me.
Swift introduced her first segment on Sept. 21. "[Leaving] it up to fate." She relied on the dispenser to choose which track to reveal first. However, many fans doubt how big a role fate has to play in this TikTok series, as it seems like no coincidence that the first track revealed, track 13, is "Mastermind."
She continued posting a segment every other day from midnight until Oct. 7. In the ninth song, Midnights Mayhem With Me, Swift wrote in the caption, "Tonight we mayhem til the morning!" True to her words, Swift posted four more segments in the following four hours, concluding this 13-episode-long TikTok series.
Though the finale of Midnights Mayhem With Me came sooner than expected, Swifties were excited to have the full track list of Midnights.
Track 1: Lavender Haze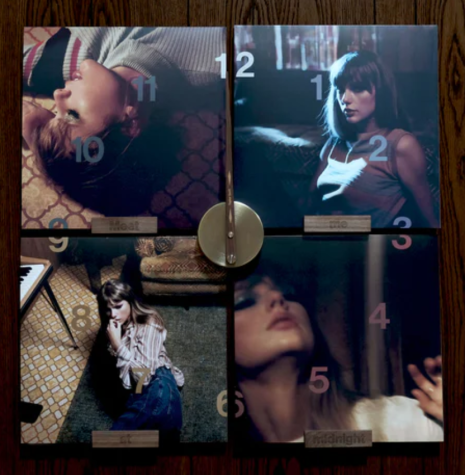 "Lavender Haze" is about Taylor Swift's relationship with her boyfriend, Joe Alwyn. She says her inspiration came from a common phrase used in the 50s to describe being in love. The song is about the "act of ignoring the fake stuff to protect the real stuff."
Track 2: Maroon
Swifties speculate about "Maroon". They were quick to notice, however, the correlation between red and maroon, a dark shade of red. "Maroon" will likely continue the color symbolism in "Red" to describe her 6-year-long relationship with Joe Alwyn.
Track 3: Anti-Hero
"Anti-Hero" is a different type of song for Swift. She says it is a 'guided tour throughout all the. . . things [she] tends to hate about [herself].' It will be an honest song delving into Swift's insecurities.
Track 4: Snow on the Beach (Featuring Lana Del Rey)
"Snow on the Beach Featuring Lana Del Rey" is about falling in love with someone as they are falling in love with you.
In her Instagram video describing "Snow on the Beach," Swift said Lana is, "one of the best musical artists ever."
"Even though I haven't heard 'Snow on the Beach featuring Lana Del Rey,' I think Taylor and Lana are the best singers and songwriters ever; and this song is going to be beautiful," junior Natalie Cortes said. Though this collaboration was rather unexpected, it is more than appreciated by Swift and Swifties alike.
Track 5: You're On Your Own, Kid
Track 5 of Midnights has been announced… And Swifties are hardly prepared. Swift has a known habit of making the most heart-wrenching songs of her albums the fifth track. For example, "Delicate," "Dear John," and "All Too Well" are all the 5th tracks of their respective albums, and all of them are equally as emotional. Though much is not yet known about the song, we know it will be especially moving.
Tracks 6-13 remain a bit more mysterious than all the preceding ones–especially track 11, "Karma"–but Swift will surely not disappoint once they are released.
Additionally, Swift also announced on her socials that she would release a "special very chaotic surprise" at 3 a.m. on the day of Midnights' release. Who knows? It might be an upcoming tour announcement, a surprise collab, or even the announcement of a new album.